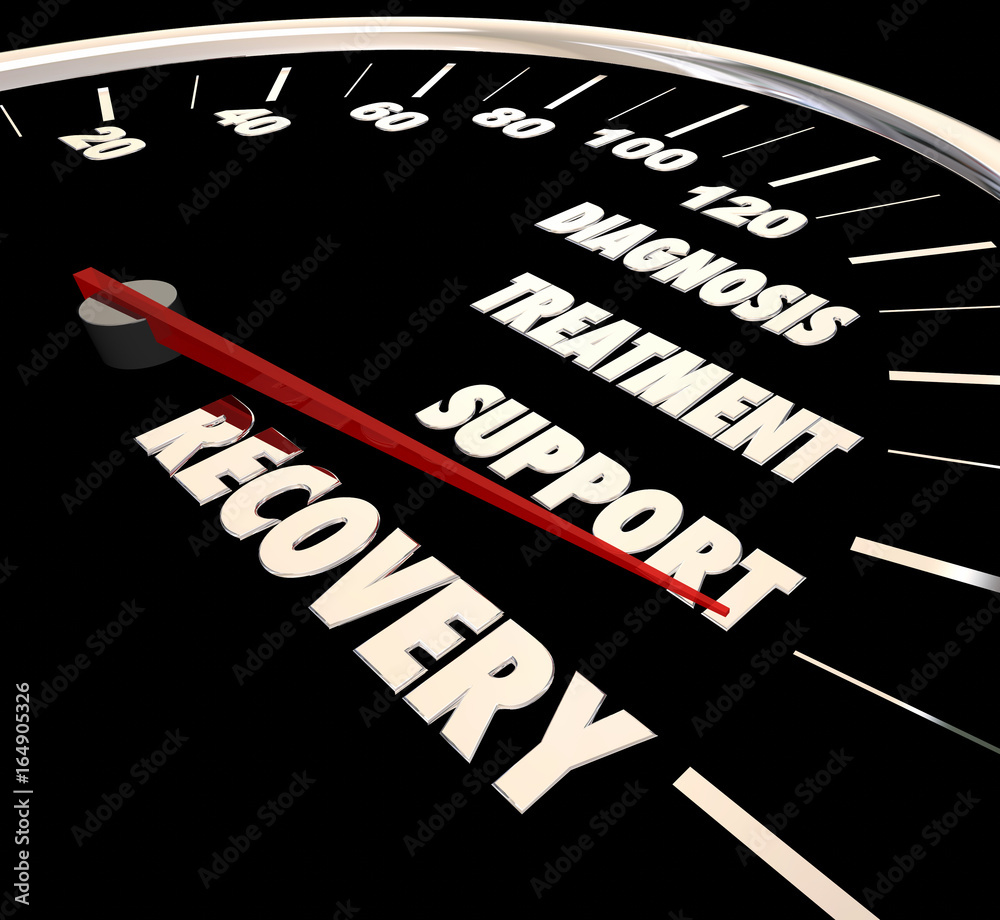 Living with an alcohol or drug addiction often feels like a lonely place to be as many will lose connection with loved ones the more your substance use disorder progresses over time. While you know your drug or alcohol addiction has begun to have negative impacts within your life, you find yourself in a constant loop of addictive behaviors that can be challenging to get out of without the support of an addiction treatment center. At DayBreak, we understand the complexity of addiction and that living with a substance use disorder is nothing to be ashamed or feel guilty for. It is safe to say that no one intends to enter into a life of addiction, it is often a result of a history of traumas and painful memories or emotions that have impacted your ability to manage the emotions and memories of the past along with any stressors or triggers that arise within your day-to-day life.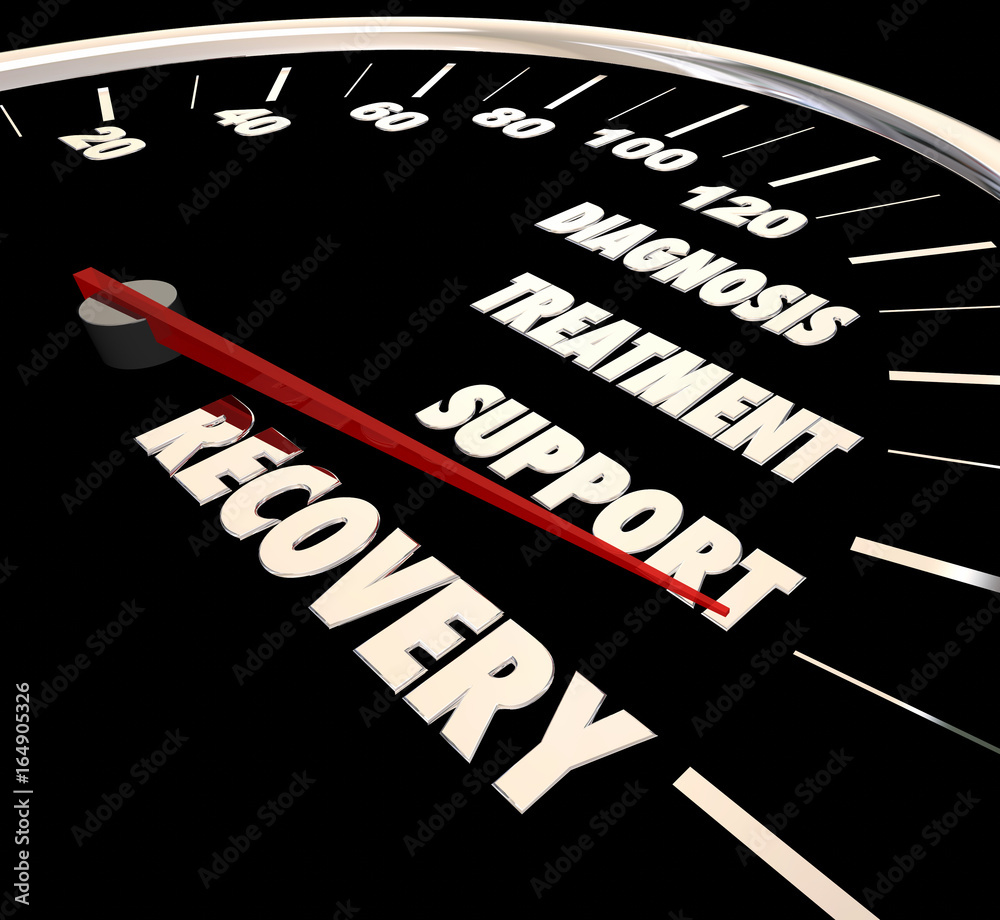 Alumni Testimonials
Daybreak changed my life. The staff – from the nurses, therapists, managers, and most importantly – the on-site techs, were all extremely helpful in our recovery. Everything you need is available from detox all the way through residential treatment. (I did not participate in any further treatment options). If you or someone you love really wants the help, this is a great place to find it. This is definitely something that you take out what you put in, and if you participate in the groups, the therapy, and take advantage of the help that they willingly offer – you can make change here. Thanks to the Daybreak family, I am 101 days into a powerful new life.
Andre P.
Daybreak has been extremely beneficial in my recovery process. The staff, many of whom are in recovery themselves, have shown me repeatedly that they genuinely care about me and all the other clients here. This fact, combined with their knowledge on the recovery process, has benefited me more than any other treatment center in the past. My counselor, Holly, has been especially helpful to me. I would absolutely recommend Daybreak to a friend or anyone struggling with addiction.
Kyle M.
I cannot say enough about this place! Daybreak saved my life! From the minute I walked in the door I was treated with respect, dignity, and a compassion I had never experienced in any of the many other treatment facilities I had been to. What made the difference for me was the staff. The people who worked there truly cared about me and my recovery. There honestly was never a moment that I felt alone and the fact that many of the staff are in recovery themselves meant they truly understood what I was going through at my most vulnerable. Knowing these people were so invested in saving me from myself, were always there if I needed to talk, and that they honestly cared about me and my recovery undoubtedly made all the difference for me. Daybreak also maintains a family atmosphere in such beautiful facilities and makes sure that your physical, mental, emotional, and spiritual needs are being met. I've never had such an amazing experience in treatment before. If you or a loved one is suffering please PLEASE let Daybreak give you the opportunity to get your life back.
Keri P.
LOOKING FOR HELP
FOR YOURSELF OR A LOVED ONE?
Call us today and one of our counselors can help you or someone you love get into treatment today!
Call Now

(844) 695-0083
Our Addiction Treatment Services Full Continuum of Care
Each individual person living with an active drug or alcohol addiction has their own personal history and underlying causes for the progression of your substance use disorder. An effective addiction treatment program will provide individualized care to each patient that targets the specific needs of each person with specialized treatment methods that support healthy, positive personal growth. At DayBreak, we take the time to get to know each of our patients' unique circumstances and goals for addiction recovery in order to formulate a customized alcohol, or drug rehab plan that utilizes the best of addiction therapy methods to heal from your addiction physically, emotionally, mentally, and spiritually. Your alcohol and drug rehab program will utilize the following forms of addiction therapy:
Cognitive Behavioral Therapy 

Dialectical Behavioral Therapy 

Rational Emotive Behavioral Therapy 

Medication Assisted Treatment 

Dual Diagnosis Treatment 

Relapse prevention methods 

Holistic Treatments 

Trauma Informed Therapy including EMDR 

Experiential Therapy 

Life skills development 
As you go through your individualized addiction treatment program, you will be at peace and serenity within the picturesque setting of the rolling hills throughout the farmland that DayBreak is situated on. As you remove yourself from the busy, high traffic area of the inner city, you will be able to fully engage in the serene, healing journey of addiction recovery free of environmental distractions and social triggers. 
Turning to substance abuse as a method of coping doesn't reflect poorly on you, in fact, it shows that you are doing the best you can with the tools that you have. During an alcohol and drug rehab program, patients will have the opportunity to safely address your history of emotional turmoil and painful experiences within a safe, supportive environment with the support of compassionate counselors and evidence-based therapy methods. As our team of addiction therapists will walk alongside you as you heal from the past and develop the skills for the future to support in relapse prevention and living a healthy, balanced life in sober living. 
A life in addiction recovery requires continuous awareness and work to maintain a life of sobriety. While many believe that entering into alcohol and drug rehab is the main step towards obtaining sobriety, it is merely the first step towards your newfound life in addiction recovery. At DayBreak, we believe that choosing to recover from an alcohol or drug addiction within our recovery center means that you should receive the long term support and commitment from our compassionate team to assist you in the various stages of your early addiction recovery that will address the physical, emotional, and mental dependence to drugs and alcohol. 
Before you are able to dive deep within to gain an understanding of what emotions and behaviors are linked to your substance abuse, you will need to free your mind and body of the harmful toxins and influences of alcohol or drugs within a medical detox program. During this phase, you will have the ongoing medical supervision of licensed RN's and onsite doctors who will support you in safely moving through your alcohol or drug withdrawal with comfort and ease with the support  of medical and behavioral therapy. 
After you heal from the physical addiction to alcohol and drugs, you will be ready to address the emotions and past traumas that have impacted your ability to remain sober and avoid substance abuse within an alcohol or drug rehab program. Patients will participate in various behavioral therapies and specialized treatment programs such as dual diagnosis treatment that will assist you in healing from any mental health disorders and substance use disorders. As you move through the various forms of addiction therapy, you will be able to develop the tools and skills for relapse prevention and ability to overcome triggers. 
Once you have learned the tools and coping strategies for maintaining sobriety through relapse prevention and effective life skills to supplement a healthy, balanced life in addiction recovery, many will want the additional support of an outpatient rehab program. This flexible option allows for patients to apply what they have learned within an inpatient rehab program and apply it to your home environment while still having ongoing emotional and therapeutic support from our addiction counselors to help you solidify your confidence in your ability to maintain the life of sobriety that you have been working towards. 
As you begin to feel strong in your addiction recovery and complete alcohol and drug rehab programs, it is important to have continued support from other peers in their recovery community. Patients are encouraged to participate in aftercare programs including the recovery support groups such as alcoholics anonymous or smart recovery to remain connected with your addiction recovery journey along with developing strong connections and friendships with peers who have gone through similar experiences and challenges within a drug or alcohol addiction. DayBreak provides opportunities for patients to have ongoing peer support within our Thrive alumni group where you can connect with others who have completed an addiction treatment program within our recovery center. These connections and peer guidance will give patients the opportunity to learn from each other in how to overcome challenges in recovery, rebuild trust with loved ones, and develop a healthy life routine in your newfound life in sobriety.
Drug Detox
If you have been living with an active drug addiction, you have most likely thought about quitting but have had reservations about drug detox. There have been many stories with worst case scenarios depicting painful or horrific drug withdrawal symptoms within mainstream media that can place a lot of fear in drug users to get sober on their own and experience drug withdrawal symptoms first hand. It is inevitable that you will experience withdrawal symptoms, but when you have the ongoing support and supervision within a medical detox, you can rest assured that your withdrawal symptoms will be treated with the latest in addiction treatment methods that will ensure your safety The team at DayBreak is highly trained and qualified to support patients in safe detox practices from all variations of drugs including;
Heroin 

Meth

Cocaine 

Prescription stimulants

Opioids or opiates 

Sleeping medications 

Benzodiazepines 
Before beginning your drug detox program, we will take the time to get to know your history with drug abuse to gain an understanding of the severity of your drug addiction in order to provide the level of care and supervision you need to safely and comfortably detox from drugs. In some cases, specifically when patients are detoxing from opioids, you may be offered to participate in a medication assisted treatment program where you will be provided with medications that will help to alleviate the severity of your drug withdrawal symptoms to a mild or moderate level while also decreasing the intensity of your drug cravings. This often helps patients remain focused on completing their drug detox and act as a method of relapse prevention for the lowered inhibitions to return to a lifestyle of abusing drugs. Should you experience severe withdrawal symptoms, you will have the support of a medical professional who will be able to provide you with appropriate medical care, holistic treatment, and behavioral therapy which will help to ensure you remain feeling stable and healthy physically, emotionally, and mentally. As your symptoms decrease and you begin to regain some feeling of strength and health, you will be ready to transition into a drug rehab program to address the emotions, behaviors, and thought processes that have influenced your drug addiction.
Drug Rehab
In order to effectively heal from your drug addiction, you will need to begin by addressing what has been the driving force for your drug addiction all along through various therapeutic sessions that will help you explore within yourself the negative responses you have to emotions, situations, or your own perceptions about the world around you leading you to abuse drugs as a method of coping. With the support of specific, individualized treatment plans that are centered around supporting patients to achieve their goals in long term sobriety, you will be provided with ongoing support of evidence based therapy approaches that will assist you in identifying what your triggers are while gaining the knowledge in the best practices to overcome future triggers by using methods of emotional regulation, mindfulness practices, developing healthy communication and boundaries with loved ones that will encourage accountability and maintenance towards living a life in sober living. Throughout drug rehab, patients will be able to create a new daily routine that will foster and enable you to remain sober, healthy, and happy.
Alcohol Detox
Alcohol is one of the most commonly used substances within the United States and it is highly addictive. With many people using alcohol on a regular basis, the amount of individuals impacted by this highly addictive substance has risen at an alarming rate. Alcohol addiction can lead to severe physical dependency when individuals use alcohol in large quantities for long periods of time. This can lead to severe alcohol withdrawal symptoms that, if not treated through a medical detox, can become dangerous and potentially life threatening.  Severe alcohol withdrawal can lead to side effects such as delirium tremens which can produce feelings of confusion, hallucinations, seizures, tachycardia, and impaired consciousness. If a person attempts to detox at home and begins to experience symptoms of delirium tremens, it is important to have medical professionals treat the symptoms with proper, thorough medical interventions that will maintain your safety and comfortability throughout your time in alcohol detox. Patients going through severe alcohol detox may be offered medication to assist in alleviating the severity of withdrawal symptoms supporting you to remain calm, comfortable, and at ease as you experience mild to moderate withdrawal symptoms. Common medication given to patients is naltrexone which assists in reducing the intensity of withdrawal symptoms and lessening the onset of severe alcohol cravings. As your symptoms decrease and you begin to feel more like yourself again, you will be able to taper off of the medication and enter into an alcohol rehab program. No matter what your experience is in alcohol detox, it is important to remember that our highly qualified, compassionate medical and therapeutic team will be by your side every step of the way to ensure that you are able to successfully overcome your alcohol dependency while empowering you to achieve your overarching goals of obtaining sobriety.
Alcohol Rehab
Alcohol addiction can impact a person's life in different ways from person to person. While there is often a common misconception that in order for a person to access alcohol rehab that they must hit a rock bottom where you have experienced significant losses or negative impacts in your life due to your alcohol consumption. While this may be some individual's story with alcohol abuse, it is not everyone's. There are some that can engage in alcohol consumption while still maintaining your employment, maintain responsibilities, and manage to remain reputable within your circle of friends, family, and colleagues. This is often known as a high functioning alcoholic and while there have not been significant negative impacts, your health and wellbeing are still at risk the more you engage in alcohol abuse. 
An alcohol rehab will support patients in addressing your alcohol abuse within a safe environment regardless of your specific circumstances with alcohol addiction.  During your time in alcohol rehab, you will be able to address your specific history with alcohol abuse including the negative impacts it may have had within your life. You will be supported to understand what emotions and thoughts have been at the core of your alcohol addiction and understand the impact alcohol consumption has had or will have within your life. As you identify the influence that alcohol has made within your life and self-identified goals for sobriety, you will be given specific methods of healing and coping with unpleasant triggers so that you can remain focused on your goal of sobriety. 
Inpatient Addiction Treatment
Oftentimes, when you are living in the midst of an alcohol or drug addiction and are considering ending your substance abuse it can feel difficult to stop your substance abuse and begin a life in addiction recovery while you are still surrounded by the environment that you would engage in alcohol and drug abuse in. An inpatient addiction treatment center provides patients with a fresh start in an environment that is free of external distractions and situational or emotional triggers. You will have ongoing, 24/7 access to addiction counselors, support staff, and fellow patients who will provide you with the care and support you need to move through your inpatient rehab program and support you in overcoming any challenges you may face along the way. Choosing to heal within an inpatient addiction treatment program significantly lowers the chances of patients rates of relapse as you are safely removed from any potential barriers to success by having you fully immersed in the healing journey of addiction treatment.
Residential Drug Rehab
Attending a residential drug rehab program provides Pennsylvania residents a safe, supportive environment to address your drug addiction with the ongoing support of highly trained and qualified staff that will provide you with a daily routine that is structured to promote positive personal growth and healing opportunities. Patients will be invited to participate in various therapeutic sessions, whether it be individual or group therapy sessions, that will utilize different forms of behavior therapy to support you in identifying how your responses to negative stimuli have contributed to your drug abuse. As you progress through your addiction treatment program, you will have the opportunity to learn and try new methods of coping and managing triggers through various methods of emotional regulation, engaging in mindfulness practices, and utilizing holistic practices to center yourself and your emotions to allow you to remain focused on maintaining your sobriety. Patients will have the opportunity to engage in these practices with the guidance of our counselors and peers who will help you develop a new way of life equipped with the tools you need to be successful in sober living. 
Throughout your residential drug rehab program, your addiction treatment plan will include evidence-based therapy methods as well as going through 12 step programming. The 12 step programs of alcoholics anonymous, narcotics anonymous, or smart recovery support patients in finding solace within yourself as you release any feelings of shame or guilt surrounding your substance abuse and support individuals in becoming empowered to believe that there is a higher power that can bring individuals to the life of peace and sobriety that you are searching for. These 12 step groups also provide a sense of camaraderie and community within the group of other like-minded individuals who have struggled with a substance use disorder. By getting experience with the 12 step groups, patients will become comfortable in the format and methods of these groups and will be prepared and confident to continue utilizing these addiction support groups after you complete your residential addiction treatment program for prolonged support from a group of other recovering drug addicts. Individuals attending 12 step groups will often find that the bonds and relationships that are created within these groups often become people's greatest supports in recovery that assist you in having long term success in sobriety. 
Residential Alcohol Rehab
Attending a residential addiction treatment program for alcohol addiction will be structured similar to a residential drug rehab program where your days will consist of individual therapy and group therapy processes to assist you in overcoming and healing from your alcohol addiction with the support of the latest methods of addiction therapy. 
When you are not participating in therapy sessions, you will have the opportunity to improve your physical health and wellbeing by engaging in recreational activities or experiential therapy. Healing from addiction requires more than just targeting the emotions and traumas that have impacted you, it requires making positive changes towards having overall physical, emotional ,and mental health stability. This is why each patient will have the opportunity to engage in new recreational activities to support you in finding new positive outlets for physical activities that you can incorporate into your life even after you complete your addiction treatment program. At DayBreak, we provide patients with the opportunity to engage in physical activities such as accessing our onsite gym, going for walks within our picturesque estate surrounding our recovery center, going swimming at the pool within our facility, and engaging in yoga or light stretches. No matter what your current physical abilities are, our team will help find you ways to manage your physical health through healthy activities. Patients have found that engaging in various methods of exercise will support positive mental health functioning and emotional regulation. 
Along with the incorporation of physical activity, residential addiction treatment for alcohol and drugs is a time for patients to restore their physical health through learning the importance of having balanced nutrition. Our onsite chefs work to prepare patients nutritious and tasty meals that provide you with the comforts of home through home style cooking that will have you feeling full, satisfied, and nourished after each meal. Patients will learn about how to prepare meals for themselves once they return home that will help fuel your body, mind, and spirit. 
Prescription Drug Rehab
Prescription drug addiction can occur to any one and often develops within someone unexpectedly. Your use of prescription drugs most likely began innocently as you attempted to treat a cooccurring disorder or health condition with the use of medication that was prescribed by your doctor. While your doctor doesn't have the intention of you encountering a prescription drug addiction, when you do not have the tools for overcoming challenges or managing the symptoms of your co occurring disorder, the allure of escape or ability to numb your emotions with the use of prescription drugs can often feel like the only way you know how to manage the unpleasant side effects your are experiencing. Your symptoms of your co occurring disorder are real, but our highly knowledgeable team will help enlighten you to new methods of coping with your co occurring disorder without needing to use prescription drugs. With the support of a dual diagnosis treatment program, patients will be able to address their drug addiction along with treating their ongoing mental health disorders or other co occurring disorders. As you gain perspective on what has been at the core of your addictive behaviors, you will also have the opportunity to expand your knowledge on your cooccurring disorder along with developing new methods of managing the unpleasant or troubling side effects that go along with your mental health disorder through alternative methods of treatment, holistic practices, and developing positive supports that you can lean on when you are experiencing challenges that will help keep you accountable to your overarching goals of remaining sober and healthy.
Outpatient Addiction Treatment
Outpatient addiction treatment provides patients with a flexible option to treatment that meets each patient's levels of need while honoring your prior responsibilities. At DayBreak, we understand that residents of Pennsylvania have busy lifestyles that may not always have the ability to be placed on hold while you attend an inpatient rehab program. There are varying options of outpatient addiction treatment that will work within your already busy schedule to provide you the same excellent level of care through the various evidence-based therapy methods that will support you in healing from the deep rooted causes for your addiction while supporting you in developing the life you want to in addiction recovery.
IOP Rehab
An intensive outpatient program (IOP) is a flexible option to addiction treatment that supports patients in maintaining their work and home life commitments while receiving the quality addiction treatment you need to get on the road to recovery. An IOP is specifically tailored to meet each individual patient's needs and lifestyles. Our team will work with you to create an addiction treatment schedule that will work around your prior commitments. Typically, patients are asked to begin attending an IOP for five days out of the week for three hours a day. As you begin to stabilize in your addiction recovery and feel strong in your new daily routine of sober living, you will be able to transition into a less frequent option of attending the treatment center for three days a week. Patients can choose from attending the center during the day or evening depending on your specific practical needs from your IOP. Our counselors will assist you in overcoming any challenges that you are presented with in your addiction recovery while also helping you solidify a new way of life in recovery. During this time, patients will be offered support in obtaining and maintaining gainful employment along with continued attendance in 12 step programs. An IOP ensures that patients are confident in their ability to remain on the road to recovery.
PHP Rehab
A partial hospitalization program (PHP) is a more intensive and structured format of outpatient treatment that provides patients with a comprehensive approach to treatment within a 3-5 week period. Patients will be provided with clinical care and supervision during this stage in addiction recovery to help you overcome the difficult challenges in early addiction recovery. Patients will often enter into a PHP after completing detox and an inpatient rehab program to support a smooth transition back into your home environment to assure that you will be successful in your sobriety. In a PHP, patients will be invited to attend the treatment center six times a week for six hours a day. This allows for patients to have a slow transition from the structured days in inpatient rehab and allow you to gradually return back to your everyday lifestyle.
Sober Living & Aftercare
For some patients who have completed inpatient rehab, the thought of returning immediately back into your home environment can produce feelings of anxiety or fear about the potential of relapse if you experience triggers or stressors upon your return. Choosing to reside within our sober living home provides individuals with an easy transition from the highly structured and supportive environment of residential treatment into the next level of care that still provides supervision, support, and stability as you begin your new life in sobriety. There are both men and women sober living homes that will provide individuals with opportunities to stay connected to DayBreak through regular visits and attendance in alcohol or drug addiction treatment.
Alumni Support
A successful life in sober living is one that has a strong community of support around you. When you choose to heal from your addiction within the continuum of care at DayBreak, you are choosing to have long term success in sobriety. After completing your addiction treatment program, patients are able to join the community of DayBreak alumni that will support one another in maintaining your sobriety and helping to empower each other to continue to stay on the path to addiction recovery. Many alumni have reported that they feel a sense of empowerment and gratitude when they are able to support fellow patients through the ups and downs of life and help keep each other accountable to your goals of living in sobriety.
Why Choose DayBreak for Rehab in PA
Pennsylvania residents choose DayBreak as their top choice in recovery centers for the high quality of care and programs that are offered to patients. We truly value the unique needs and circumstances of each of our patients and will create a treatment program that is tailored around your specific goals for addiction recovery. Along with the top tier addiction therapies offered, patients will be able to heal within a comfortable facility that boasts rejuvenation and restoration with access to luxury amenities and accommodations. We offer semiprivate rooms that come equipped with ensuite bathrooms, private TVs, and comfortable beds where you can lay your head at night and refresh for another day of healing. Healing from a drug or alcohol addiction should not feel like a punishment which is why we offer state of the art amenities including a movie theater, swimming pool, onsite gym, and salon services. Our team is dedicated to supporting you in finding yourself within your healing journey and empowering you to become the person you have wanted to be living in addiction recovery.