Visiting A Loved One in Alcohol Rehab in Bucks County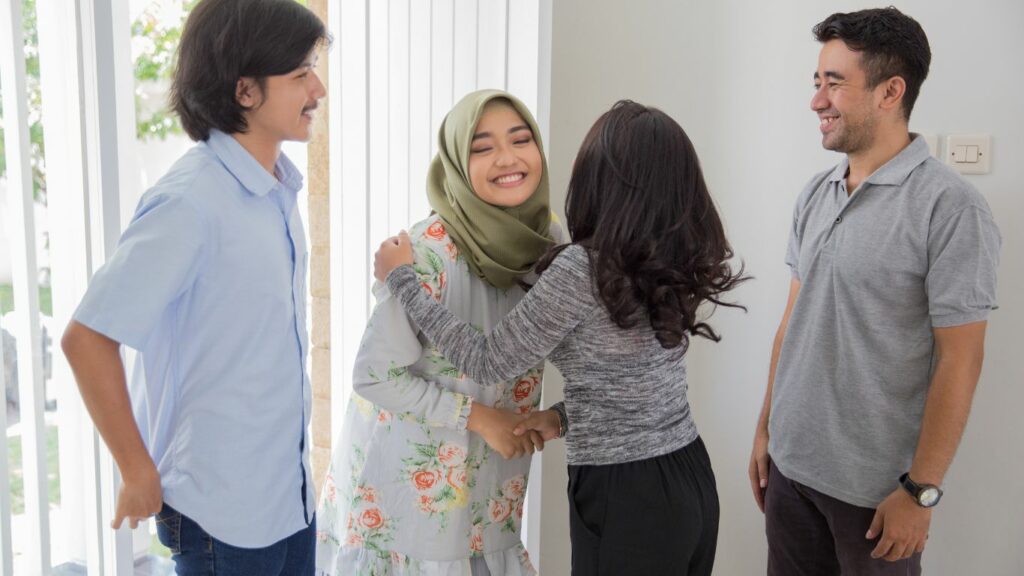 Is Family Allowed To Visit During Alcohol Rehab?
When you attend a treatment center to undergo an alcohol treatment program, prospective patients will often have questions about the addiction treatment process and what to expect within our recovery center. Participating in an inpatient treatment program will mean that you will be residing within the treatment facility to participate in a comprehensive treatment program. During that time, you will be making significant steps towards healing and making your way in a new way of life in addiction recovery. This process is life changing and requires a great deal of focus and energy placed on healing from the underlying causes of your alcohol addiction. As you are putting in the hard work to make big changes in your life, you will want to know if you can stay connected to your family and friends. Throughout your addiction treatment program, you will be able to stay connected to your family and friends through phone calls throughout your stay within our recovery center. Loved ones are able to visit patients after you spend time within our recovery center and complete the initial stage of your addiction recovery process. 
What To Expect While Visiting A Loved One in Alcohol Rehab
If your loved one  is in an inpatient rehab setting, you want to show your support and love for them by being a part of their addiction recovery process. Patients may ask you to come visit them within the treatment center either for a standard visit or to engage in family therapy processes. When you attend the recovery center for family therapy, it is important to be willing and open to having honest conversations about the impacts that your loved one substance use disorders have had within your relationship and your own personal life and health. Patients and their family and friends will be able to discuss the impacts that have been had and learn how to set the groundwork for a new relationship with each other that is free of substance abuse while honoring and healing from each other's past experiences while managing your loved one's drug and alcohol addiction. If you are attending the treatment center for a visit, you will be able to visit with your loved one to hear about how their alcohol treatment program has been going while you both enjoy the setting and amenities that DayBreak has to offer. 
Call Daybreak Treatment Solutions today at (844) 695-0083 for help in overcoming your addiction.
Why it's Important To Visit Your Family Member in Rehab
For anyone that is living with an alcohol addiction or drug addiction, there have been many times that you have considered seeking the help of an addiction treatment program but you have struggled with finding the support and levels of care that you need to receive substance use disorder treatment. During drug or alcohol addiction, it is common that many may have experienced challenges and distance between your family and friends due to substance abuse behaviors. As your loved one makes the courageous choice to participate in substance abuse treatment programs, many patients will have a goal of repairing the relationships with their loved one that may have been damaged due to drug or alcohol addiction.  By having family and friends by their side and willing to engage in the healing process through family therapy sessions or to be a positive, healthy support in their addiction recovery process will help your loved one to know that they are not alone anymore in your battle with substance abuse. Being present in the recovery process will allow patients and their family and friends to reestablish the boundaries and trust within the relationship will help to bridge the gap in communication and heal from any previous conflicts that were had to ensure that loved ones and their family and friends can build a new connection within sober living. 
Healing The Root of Addiction at DayBreak Treatment Solutions
At DayBreak Treatment Solutions, our team works with our patients to uncover the root causes of your alcohol addiction through evidence based therapy methods that will support you in uncovering the emotions, behaviors, and thought processes that have influenced your addictive behaviors. Patients within our recovery center will be supported through the following therapy methods:
Cognitive Behavioral Therapy
Dialectical Behavioral Therapy
Dual Diagnosis treatment
12step programs including alcoholics anonymous or smart recovery
Medication Assisted treatment
Experiential therapy
Family Therapy
If you or your loved one are ready to begin the healing process by attending an addiction treatment program, contact one of our admission specialists to hear more about how you can start your road to recovery (844) 695-0083.