Alcohol and Suicide: Are They Connected ?
The Connection Between Alcohol and Suicide
Over the years, there have been several studies done on the connection between alcohol use and suicide. Unfortunately, there has been a noticeable increase in suicide victims who are also alcohol abusers. Although alcohol is something that can help you to feel relaxed or give you a false sense of feeling "good", the reality is that alcohol addiction is something that can lead to or exacerbate depression which is something that can put you at risk of suicidal thoughts or tendencies. 
Hope is on the Horizon
We pride ourselves in providing an authentic path to addiction treatment and recovery. Come experience the difference at DayBreak.
Call Now
Who Is Most At Risk For Suicidal Behavior When Drinking?
Realistically, individuals who are considered to be alcohol abusers are in danger of suicidal thoughts or tendencies. However, if you have an alcohol addiction as well as an anxiety disorder or mood disorder, there is an even higher risk that you could experience suicidal feelings. The effect of alcohol can mask the impact of mental health disorders which is why these suicidal feelings can go unnoticed. However, if you're worried about someone else drinking or you suspect that there are signs of suicide, then it's important that you reach out for help for yourself or that person as soon as possible.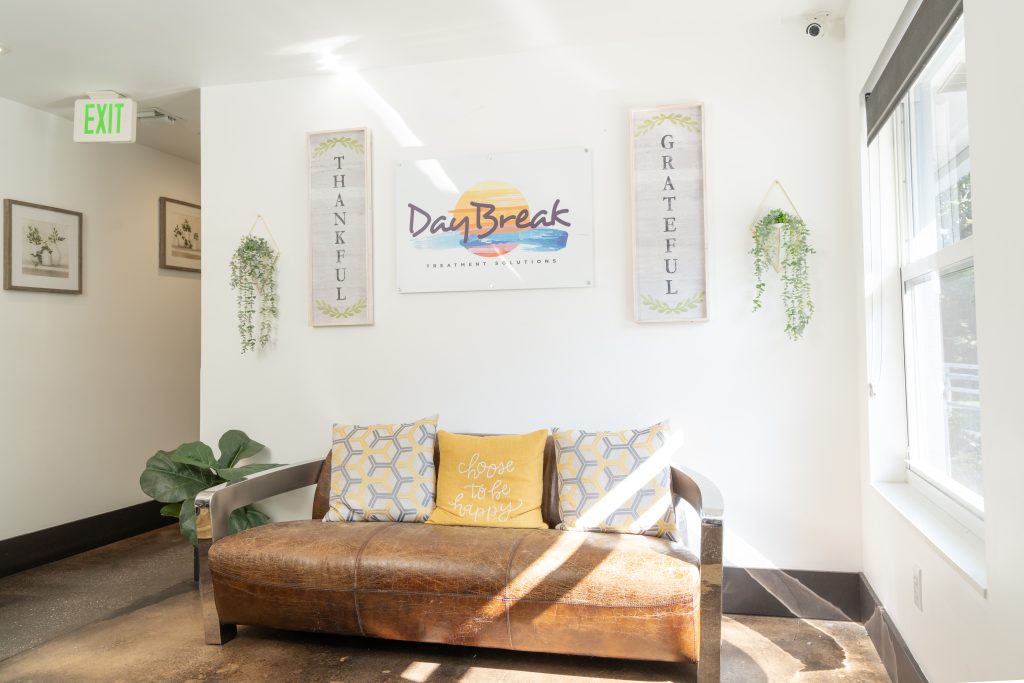 How To Get Help for Mental Health, Substance Abuse, or Both
If you're drinking alcohol or binge drinking and there is a possibility that you may also be suffering from an anxiety disorder or mood disorder, it's critical that you get the help and care that you need immediately. If you don't feel comfortable reaching out to a treatment facility or you're feeling suicidal, you can always reach out to a suicide prevention hotline. These trained individuals will help to provide you with the levels of care that you need to work through your suicidal feelings and be able to point you in the right direction when it comes to getting the help that you need to address your alcohol and other drug addiction issues.
Alcohol and Mental Health Treatment at Daybreak West Palm Beach
At DayBreak, we understand the severe impact that drinking alcohol can have on your life. In order to avoid the risk of suicidal thoughts, it's strongly recommended that you take advantage of a substance abuse treatment program as soon as possible so that you can get your physical and mental health addressed. Stopping drinking isn't something that you should try to manage alone, specifically if you have a history of suicidal thoughts. When you reach out to our treatment facility, you can take comfort in the fact that you will get the help and support that you need at this stage of your recovery.
If you do have a history of suicide, it may benefit you to take advantage of our inpatient rehab program. If you have a history of heavy drinking, an inpatient rehab program can provide you with the safe environment that you need as you work through the contributing factors of your alcoholism and substance abuse issues. You will be able to live on our campus while you address the issues associated with alcohol and have the sober atmosphere that you need at this stage in your co-morbid alcohol dependence.
If you're unable to commit to an inpatient program for any reason such as work or school responsibilities, we also offer the option of an outpatient treatment program. Outpatient treatment offers more flexibility which means that you can see to these other important responsibilities in your life with the peace of mind of knowing that you're also addressing your substance abuse issues as well.
If you would like to learn more about our alcohol addiction treatment programs, we encourage you to get in touch with us today.