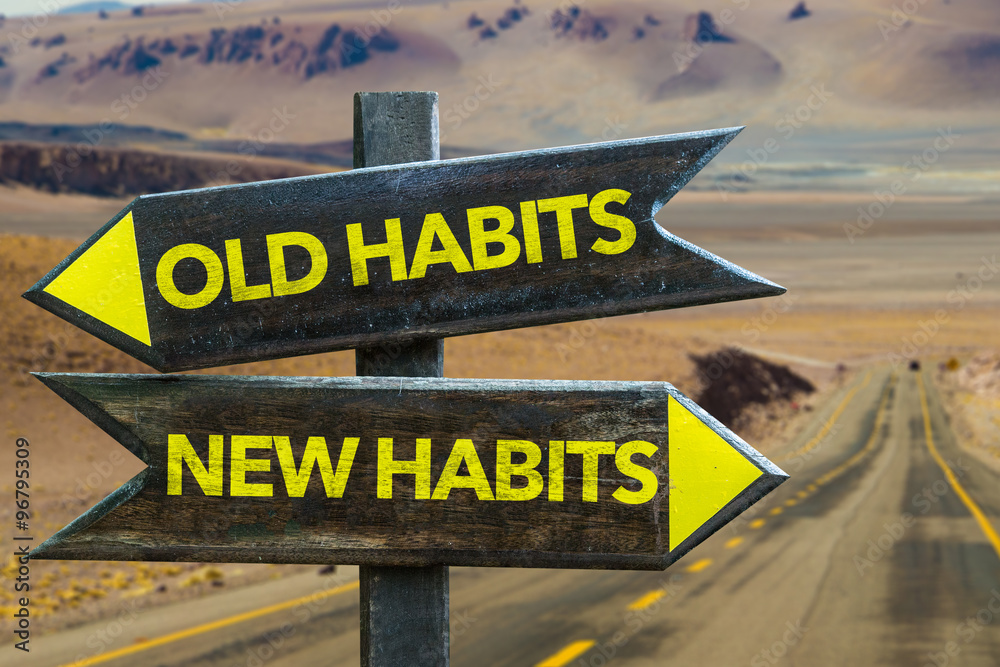 DayBreak is the best treatment center for residents of Allentown and the Lehigh County area because we offer comprehensive treatments for substance use disorders using personalized care and custom treatment plans to each client after an in-depth screening, ensuring all physical, mental, social, emotional, and behavioral needs are met in one integrated treatment plan.
We take pride in the fact that we are fully licensed through the state of Pennsylvania, and we are accredited through the Joint Commission. This means that our team provides a high standard of care and is strictly regulated when it comes to patients' rights and infection control. The Joint Commission also certifies that all of our staff is highly qualified, experienced, and competent.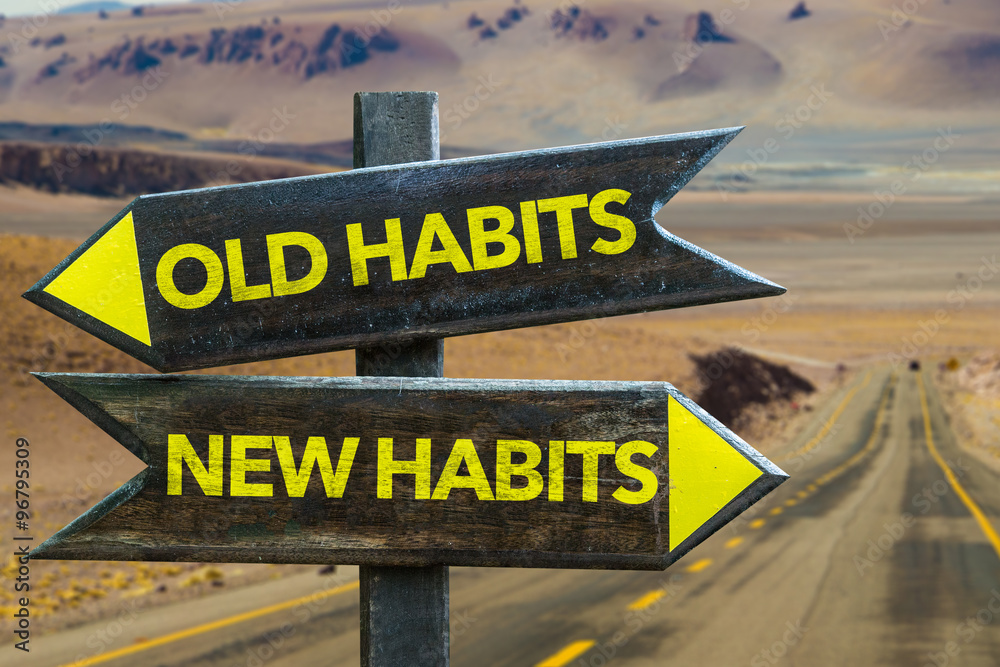 Alumni Testimonials
Daybreak changed my life. The staff – from the nurses, therapists, managers, and most importantly – the on-site techs, were all extremely helpful in our recovery. Everything you need is available from detox all the way through residential treatment. (I did not participate in any further treatment options). If you or someone you love really wants the help, this is a great place to find it. This is definitely something that you take out what you put in, and if you participate in the groups, the therapy, and take advantage of the help that they willingly offer – you can make change here. Thanks to the Daybreak family, I am 101 days into a powerful new life.
Andre P.
Daybreak has been extremely beneficial in my recovery process. The staff, many of whom are in recovery themselves, have shown me repeatedly that they genuinely care about me and all the other clients here. This fact, combined with their knowledge on the recovery process, has benefited me more than any other treatment center in the past. My counselor, Holly, has been especially helpful to me. I would absolutely recommend Daybreak to a friend or anyone struggling with addiction.
Kyle M.
I cannot say enough about this place! Daybreak saved my life! From the minute I walked in the door I was treated with respect, dignity, and a compassion I had never experienced in any of the many other treatment facilities I had been to. What made the difference for me was the staff. The people who worked there truly cared about me and my recovery. There honestly was never a moment that I felt alone and the fact that many of the staff are in recovery themselves meant they truly understood what I was going through at my most vulnerable. Knowing these people were so invested in saving me from myself, were always there if I needed to talk, and that they honestly cared about me and my recovery undoubtedly made all the difference for me. Daybreak also maintains a family atmosphere in such beautiful facilities and makes sure that your physical, mental, emotional, and spiritual needs are being met. I've never had such an amazing experience in treatment before. If you or a loved one is suffering please PLEASE let Daybreak give you the opportunity to get your life back.
Keri P.
LOOKING FOR HELP
FOR YOURSELF OR A LOVED ONE?
Call us today and one of our counselors can help you or someone you love get into treatment today!
Call Now

(844) 695-0083
Why Choose DayBreak
Choosing DayBreak from all the other addiction treatment centers in Lehigh County provides you with the full continuum of care in one place. From detox through inpatient and outpatient rehab options like the partial hospitalization program and the intensive outpatient program, you will have a clear pathway, with full support and care provided at every step. Our team will help you decide which route is right for your needs, and ensure you are safe and comfortable as you begin down your road to recovery.
Highest Rated Alcohol Detox Program
Alcohol detox is a serious undertaking, especially if you have been drinking a long time or heavily drinking. The health complications that come with alcohol detox can range from uncomfortable stomach issues and paranoia to deadly seizures and delirium tremens.
An inpatient medical alcohol detox program is the best way to ensure you remain safe, with 24-hour medical care provided, along with medications that can help you rest, stop alcohol cravings, and ensure you do not experience the worst of the withdrawal symptoms as your body adjusts to the lack of alcohol in your system. At DayBreak, our inpatient treatments for alcohol detox include FDA-approved prescription medications, counseling and psychological care, mental health treatment, medical oversight, luxury amenities, and relaxing accommodations, ensuring you are as comfortable as possible through this difficult time.
Drug Detox Program
When you detox from drugs in our luxury facility, you will be provided with individualized treatment that is customized to suit your unique addiction treatment needs. There are nurses and nurse practitioners on-duty 24/7, with oversight by a physician, who provide trauma-informed care, with the aim of ensuring you do not suffer from anxiety, fear, pain, discomfort, or drug cravings as you detoxify your system. Along with traditional detox treatments, in our inpatient drug detox facility you will have access to:
A holistic spa

Massage services

Salon services

Movie theater access
Top Alcohol Rehab Allentown (What Is It and What Is It Like)
After detox, we offer several levels of care for alcohol rehabilitation. These are:
Inpatient rehab
In residential inpatient alcohol rehab, you will move into our luxury rehab center for 30 to 90 days, living inside our sober, clean, and safe facility 24/7, with days filled with therapy, holistic treatments, exercise programs, good food, doctor's appointments and more. You will have medical care and mental health care available to you any time of day, medication management for those in a medication-assisted detox, and the benefit of being separated from daily stresses and temptations as you re-learn how to live without drinking.
Partial hospitalization programs (PHP)
In this 3-to-5-week program, you will live in a sober residence or at home, and come in six days a week from 8:30am to 3:00pm, receiving the same care and treatments those in inpatient rehab receive, with exposure to living out in the world and being responsible for your own actions, and testing out newly learned recovery skills.
Intensive outpatient programming (IOP)
In the intensive outpatient program, you live outside of the outpatient treatment center, coming in for a predetermined treatment plan beginning at 3 hours a day, 5 days a week, later transitioning to 3 hours a day, 3 days a week. The IOP can be scheduled in the mornings, in the afternoons, or the evenings.
If you complete your PHP or IOP care, and wish to continue meeting with the same doctors or therapists, we are happy to create a customized outpatient substance abuse treatment plan that fits your life and your schedule so you continue to have the support you need as a sober person.
Drug Rehab Allentown (How Does It Work and What Is it Like)
Drug rehab  can be inpatient and/or outpatient, with customized care that will be tailored to meet your needs, as each type of drug produces unique withdrawal symptoms and effects, and every person is a unique individual with their own preferences, practical needs, and health care needs. When in Allentown drug rehab, you will have access to treatments and programs including:
Detox programs with medical care and medication management

Behavioral health treatments like cognitive behavioral therapy and rational emotive behavioral therapy

Group, family, and individual therapy

Dual diagnosis treatments for those with co-occurring addiction and mental health issues

Relapse prevention programs for drugs and alcohol

12-step integration of Allentown PA Alcoholics Anonymous and Narcotics Anonymous

Didactic therapy and psychoeducational therapy

EMDR

Holistic treatments

Luxury amenities
How Much Does Rehab Cost in Allentown
At DayBreak treatment facility we accept most private health insurance plans, so typically out-of-pocket costs are only your co-insurance and/or your plan's deductible. We do not accept Medicaid. Please call us to verify your insurance coverage. Your costs will vary depending on which plans and services you access, because different medications, programs, and therapies cost more than others. Our team can provide you with an accurate cost estimate before you make any commitments, without any pressure. If you have insurance but your plan does not qualify, we can also help you find an appropriate drug and alcohol rehab Allentown.
How Long Is Detox?
Detox usually lasts for 3 to 10 days on average, and your length will depend on several factors, including:
Which drug(s) you are detoxing from

Whether you were mixing drugs with alcohol or other substances

The method you were using to take the drugs (smoking, snorting, ingesting, injection)

How long you have been using the drugs

How much you were taking at one time

How frequently you were taking them

Your mental and physical health care needs

Your history of drug use and relapse

Your unique biological and genetic makeup
How Long Is Rehab?
An inpatient treatment plan can last for an average of 30 to 90 days, our partial hospitalization program is usually 3 to 5 weeks in length, and our intensive outpatient program averages between 30 to 45 days total. Each program is customized to the patient, so the length of your individual drug or alcohol treatment plan will depend on variables like:
Whether you are in a medication assisted treatment plan for benzo, alcohol, or opioid addiction

If you have a physical or mental health issue that needs treatment alongside your addiction

Your overall level of comfort and whether you want to stay in treatment longer
30 Day (short term rehab)
Short-term rehab Allentown is usually a minimum of 30 days, with intensive therapy, groups, and holistic treatments aimed at providing the skills and coping tools you will need to move forward in life through outpatient rehab and beyond after residential care is complete. You will have a full month to gain new healthy habits, change negative and self-destructive behaviors, and focus on your own healing inside our treatment center, living amongst other people with similar issues to you who understand where you are coming from.
Long Term Rehab (60-90 Days)
Long-term rehab usually lasts 60 to 90 days, depending on your individual needs. People in medication-assisted treatment (MAT) programs, and people with a dual diagnosis often require a longer time in inpatient substance use disorder treatment, especially when new psychiatric medications are introduced, or if there are physical health issues caused by alcohol and drug use that need full-time doctor's care.
In our luxury long-term rehab programs, you will live in a safe and comfortable sober environment where we take care of the small details like laundry, housekeeping, and cooking so that you can focus on healing. With case management services, relapse prevention strategies, and therapies to heal the underlying causes of addiction, we will get you ready to live independently and reduce your risk of relapsing. The longer you stay in inpatient care, the more likely you are to stay in recovery.
Additional Therapies & Addiction Treatments Available
Addiction treatment that heals the whole person is much more than just doctor's appointments, talk therapy and prescription medications. At DayBreak, we know that the emotional, spiritual, social, and mental health of a person can be as important as their physical health. That is why we offer additional therapies and services like:
Holistic spa treatments

Massage therapy

Salon services

Case management services

Music therapy

Exercise therapy

12-step meetings

SMART recovery meetings
Does My Insurance Have Coverage For Rehab?
Under the Affordable Care Act (ACA) of 2010 and the Mental Health Parity and Addiction Equity Act (MHPAEA), rehab is considered an essential health benefit, as is mental health care. This means that if you have health insurance, your treatment programs for mental health and addictions may be covered. Each insurance provider covers different programs, treatments, and although we work with most major insurance companies it may be worthwhile to speak with our front desk to ensure your individual program will have coverage. Please phone us at (844) 695-0083 to verify insurance and figure out whether you will need to pay out-of-pocket as clients are responsible for all unmet insurance deductibles and housing fees. If you do not have insurance to cover your substance abuse treatment, we can provide a quote for the full amount as well.
MAT
Medication-assisted treatment (MAT) is a type of program offered in most comprehensive treatment programs, combining medical care, FDA-approved medications, mental health care, behavioral therapy, counseling, and holistic treatments into one integrated program to help with detoxifying the body during addiction treatment.
The objective of MAT is to make the process of detoxing from any substance as pain-free and comfortable as possible. It is a whole-patient approach to healing that often takes a few weeks or even months, integrating a slow taper and replacement medications into an inpatient and/or outpatient rehab program. MAT removes drug cravings, and mitigates withdrawal symptoms like:
Pain, aches, and discomfort

Flu-like symptoms like fever and cold flashes

Stomach issues

Shaking

Increased blood pressure

Anxiety, depression, paranoia, and psychosis

Seizures

Delirium tremens
You will have medical care and professional trauma-informed staff there to help with medication management and to address any concerns you may have as you detoxify your body in a safe and measured way in a DayBreak MAT program. This will improve your overall ability to manage your addiction long-term and live a healthier self-directed life.
Cognitive Behavioral Therapy
Cognitive behavioral therapy (CBT) is a therapy that treats underlying emotional issues and unhelpful behaviors by modifying thought patterns and actions, and effectively retraining the brain to think and behave differently. CBT operates under the belief that the way we think and act determines how we feel, and it helps those in alcohol and drug rehab discover and heal the underlying reasons for substance abuse and addiction.
Dialectical Behavioral Therapy (DBT)
Dialectical behavioral therapy (DBT) for drug and alcohol treatment works on the psychosocial reasons behind substance abuse, helping patients figure out the social and emotional reasons why they use drugs and alcohol, and work to replace unhealthy or self-destructive behaviors with more positive thoughts and actions.
Rational Emotive Behavioral Therapy (REBT)
Rational emotive behavioral therapy (REBT) is a type of behavioral health treatment that is focused on rational thinking, and the patient's perspective on life. The idea behind REBT is that no situation is inherently good or bad, and you can rationally decide how to respond, rather than falling back on old habits and emotional responses.
Dual Diagnosis Treatment
Dual diagnosis is a type of addiction treatment that integrates mental health treatments into a substance abuse treatment program. Providing specific treatment like targeted therapy and psychiatric medication at the same time as addiction treatment will help heal the interconnected underlying causes of both issues and provide relief to the patient, so they do not feel the need to resort to further substance abuse as a coping mechanism, breaking the cycle and promoting overall wellness.
Common mental health issues found alongside addiction are:
Anxiety disorder

Depression

Bipolar disorder

Codependency

Mood disorders

Borderline personality disorder

Schizophrenia

Post-traumatic stress disorder
EMDR
Eye movement desensitization and reprocessing (EMDR) is a form of trauma therapy that helps the brain to reframe and store past trauma and emotionally disturbing memories by reconnecting patients with images, thoughts, and sensations associated with the incident, while at the same time creating a dual awareness by having them focus on tapping, tones, or performing eye movements. This dual awareness helps the brain to disconnect the memory from the fight or flight response, so they can be processed as normal memories. EMDR has been endorsed by the American Psychiatric Association and the International Society for Traumatic Stress Studies.
Relapse Prevention
Relapse is often a part of many people's drug and alcohol recovery journeys. Recovery is not a straight path. There are often bumps in the road, and rehab is not a magical cure for addiction. Even if you do everything "right", sometimes being triggered at the wrong time or running into temptation when you are not feeling your best can make staying sober more difficult than you anticipated.
Because addiction is a chronic brain disease, it is important to consider what could happen if you run into old friends, get a bottle of wine as a gift, find yourself alone on the holidays, or find yourself otherwise in a difficult situation. Having a relapse prevention plan in place and then following through on your plan will help you recognize the signs of relapse before it occurs and turn things around, so you remain in a healthy and sober mindset. Each patient will have their own places to turn and people to talk to and knowing what to do and where to go when signs of relapse occur can make the difference between returning to addictive habits or staying on the path to sobriety.
Common relapse prevention strategies are:
Living in a sober living home after inpatient rehab and during outpatient treatment for extra support and fewer temptations

Having sponsors, family members or trusted friends who you can call at any time of day or night when you need extra help

Continuing to go to peer groups at a recovery center or community center even when you don't feel like you need to

Following a new routine that keeps you busy, with plenty of healthy habits and distractions

Knowing when returning to a comprehensive treatment center for further rehab treatments is a good idea
Life Skills Training
There are so many skills that people assume are obvious, but if you miss out on learning the basics as a teenager or young adult due to substance abuse, it can feel impossible to catch up with your peers. Our rehab centers for Allentown residents offer life-skills training to help you fill in the gaps when it comes to things like self-management and sticking to a budget, living independently, basic hygiene, cooking, and cleaning skills, and anything else you need to know to be able to take responsibility for yourself and confidently live the self-directed life you want.
Vocational Training
Treatment centers in Allentown and the surrounding area providing vocational training can help those whose addiction took over their life to the point of becoming a barrier to employment. Help with resume writing, finding a job, practicing interviewing, and other employment skills may make the difference that can help you with finding gainful employment and a self-sufficient life, with financial independence, and a regular work schedule that will keep you on track and give structure to each day.
Group Therapy
Group therapy is a big part of residential treatment and outpatient therapy for alcohol and drug addiction. They involve several patients and one or more therapists or psychiatrists together, either in-person or online, discussing a singular topic or theme. There are several benefits to groups, including:
Support from peers and people who know what you are going through

They provide the opportunity to work on communication skills, self-awareness, and active listening

Therapists can teach a class or disseminate information easily

They give you a new perspective on your issues

They provide brainstorming and problem-solving opportunities

They help you feel less alone
Experiential Therapy
Experiential therapy is exactly what it sounds like: an experience, combined with therapy provided by a trained therapist. You and the therapist may do something different like leaving the rehab center's walls, getting out into nature for adventure therapy, or disrupting the traditional therapy environment by creating art, working with animals, or role-playing, amongst other experiences that are designed to be a positive experience as you revisit past trauma and work through anger, shame, and other negative emotions. This therapy works under the assumption that perception can affect your overall mood and behavior and help you to re-frame emotional responses and thought patterns.
One on One Therapy
Individual, one-on-one therapy is offered in nearly all addiction treatment centers and is one of the most common types of therapy. This is what is often depicted on TV and in movies, with one patient and one therapist together in a room. You will not necessarily be lying on a couch in your therapy session, but you will have the chance to talk about any thoughts, difficulties, or issues that may be affecting you in your everyday life. Therapy can help you work through unhappiness, stress, and feelings of hopelessness or overwhelm, coming up with practical solutions and coping strategies while improving your overall quality of life.
Family Therapy
Family therapy is usually short-term therapy given in a center for recovery that involves two or more members of a family unit, provided for people to work through issues, communication problems, misunderstandings, grief, or other issues with their loved ones. The focus is on the family relationship, and working together to get through difficult and stressful times, working on trust issues, problematic behaviors, and deepening the overall family connection through better understanding and communication. In the case of addiction, family members may seek therapy with or without their addicted loved one in order to better understand the addiction and how they can be the best possible support without enabling them or becoming codependent.
Trauma Informed Therapy (After PTSD)
Trauma-informed therapy works under the acknowledgement that most people in addiction recovery have been through some difficult times and may have experienced serious trauma in their lives. A trauma-informed therapist will know the signs of trauma and do all they can to avoid re-traumatization. This may include:
Explaining all procedures thoroughly before moving forward, and checking in to make sure the patient understands what is happening

Obtaining consent before touching a patient or administering treatments

Allowing the patient to make their own decisions when it comes to their treatment through patient empowerment and collaborative efforts

Open transparency, answering all questions truthfully and listening to any concerns they may have

Working to get to know each patient, providing quality care and building a trusting relationship
Physical Fitness
Along with physical strength and resilience, exercise has also been proven to improve mental health. A physical fitness routine will help your body get stronger, create a healthy routine, give you a place to relieve stress and anxiety, distract you from drug or alcohol cravings, and rebuild your self-confidence. You may even wish to join a team, a class, or a club to make new friends or be around other people who have their own physical health and fitness goals to inspire yourself and get to know others who want to take better care of their bodies.
Off Site Activities
When you are in an inpatient rehab program for weeks or months at a time, taking a break and getting out of the rehab center for a change of scenery is sometimes a good idea. It can not only help you feel refreshed and break up your time in rehab, but scheduled and supervised outings in the "real world" will help remind you that there are ways to have fun without using drugs or alcohol. Different drug rehabs around the country will take you to different places, which may include bringing you to local nature spots, sporting events, church, movie theaters or other nearby activities or events.
Why Choose DayBreak?
When you choose DayBreak drug and alcohol rehab, you are choosing excellence from a top rehab program. With a customized substance abuse treatment program that can meet you where you are in your recovery journey, highly experienced and caring staff, and incredible variety of treatments, therapies, and care, you will stay safe as you work through your withdrawal symptoms, regain your physical and psychological health, and make plans for your future.
We are located near Allentown and can help residents stop using drugs and alcohol through Allentown outpatient programs, DayBreak inpatient rehab, and long-term relapse prevention, rehab resources, and peer support programs. We are accepting patients now in the Lehigh Valley area. If you are in the Allentown Pennsylvania area and want to learn more about starting on your recovery journey, please phone us today at (844) 695-0083.
Recovery Friendly Attractions Near Allentown
Allentown in Lehigh County, Pennsylvania, has rapidly grown to become the state's third largest city. With a rich history and a location on Lake Muhlenberg, this diverse and booming area contains several distinct districts with their own cultures and histories, with plenty to do and see throughout the community.
Watch the Allentown Symphony Orchestra play at Miller Symphony Hall
23 N 6th St, Allentown, PA 18101, United States
The Allentown Symphony Orchestra was founded in 1951 and is the smallest US symphony to have its own performance hall. Experience incredible live musical performances, dance at the annual symphony ball fundraising event, and enjoy the ambiance of the classic symphony hall that began its life in the 1800s as a three-story marketplace, and was converted to a theatre in 1899.
See The DaVinci Horse Sculpture
46-76 N 5th St, Allentown, PA 18102, United States
This scale model of a sculpture Leonardo DaVinci never built can be found on 5th street in Allentown PA. Artist Nina Akamu created the twelve-foot-tall bronze sculpture using DaVinci's original drawings. It is one of three versions of this horse ever created, with the other two in Milan, Italy and Sculpture Park in Michigan.
Try a Cheesesteak
202 S 17th St, Allentown, PA 18104, United States
As Allentown is located near Philadelphia, you will not need to look far to try the area's famous food item. A Philly cheesesteak is a sandwich made with thinly sliced beef (usually chip steak) that is served on a sliced hoagie roll with melted cheese and onions. One of the most popular cheesesteak restaurants in the area is Sewards Steak Shop, a family-owned shop that has been operating since 1958, with fresh rolls baked daily.
Make your Own Crayola Crayon at the Crayola Experience
30 Centre Square, Easton, PA 18042, United States
A family friendly attraction, the Crayola Experience is a colorful and fun place to spend the afternoon. You and the kids can make wax souvenirs, make your own crayon with your name on it, create your own coloring pages and much more. There is a gift shop, plenty of hands-on activities to do, and even a demonstration on how crayons are made. This is not the manufacturing plant for the crayons but instead a creative attraction for all ages.
Check out the Great Allentown Fair
302 N 17th St, Allentown, PA 18104, United States
Running annually at the end of August through early September, this fair takes place on the Allentown Fairgrounds, with live music, rides, games, and thrill shows. There is international cuisine, a farmer's market, and even a demolition derby.