What Drugs Dominate Your Region or State?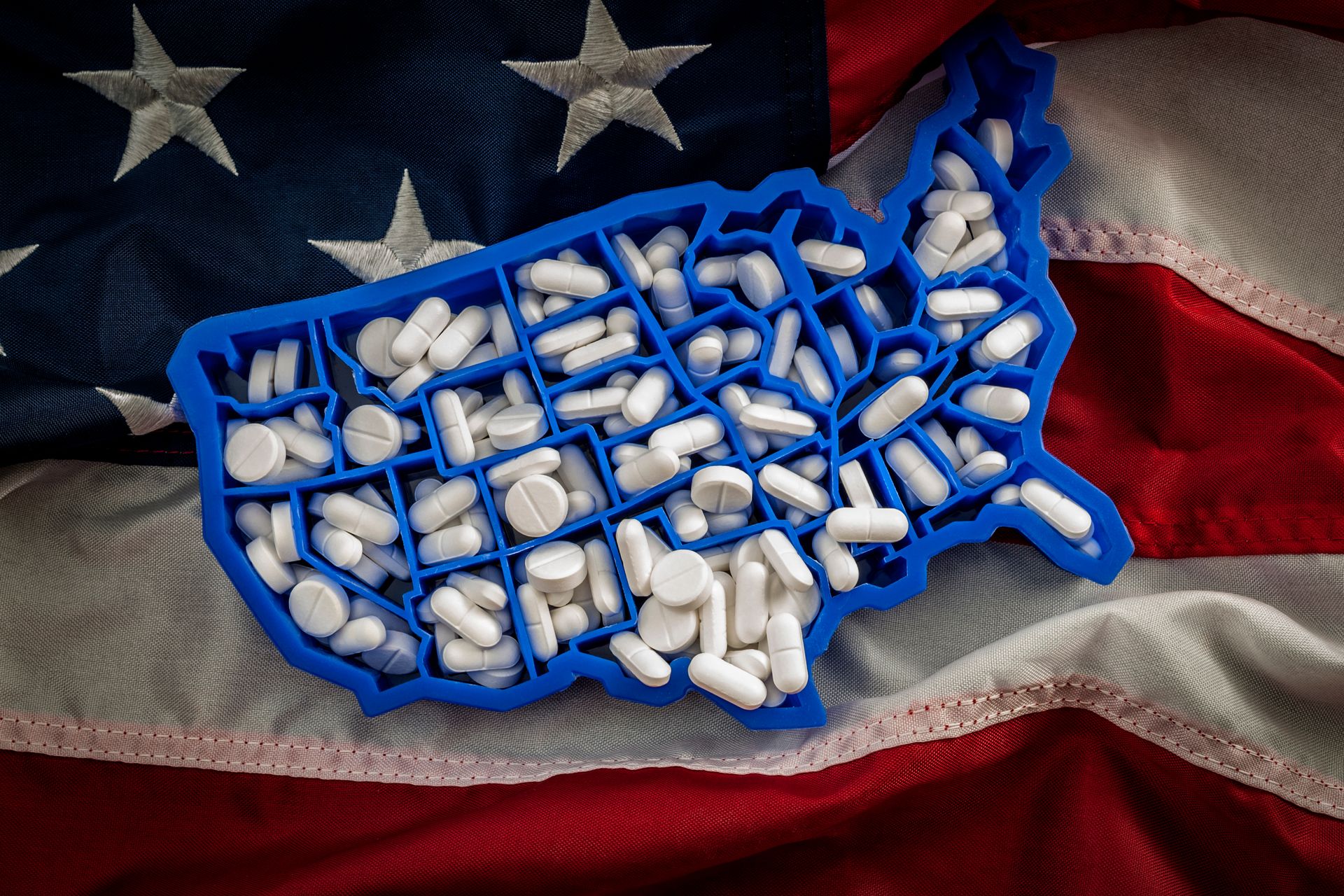 It doesn't matter if you're struggling with addiction or not. Everyone is worried about what drugs are present in their area. To help you understand better the problems in your area, we're going to take a look at drug use by regions and associated states. 
In doing so, we hope to help you better understand the threats in your area. With that information, you can find out what signs to look for to know what to avoid or how to help one struggling with an addiction.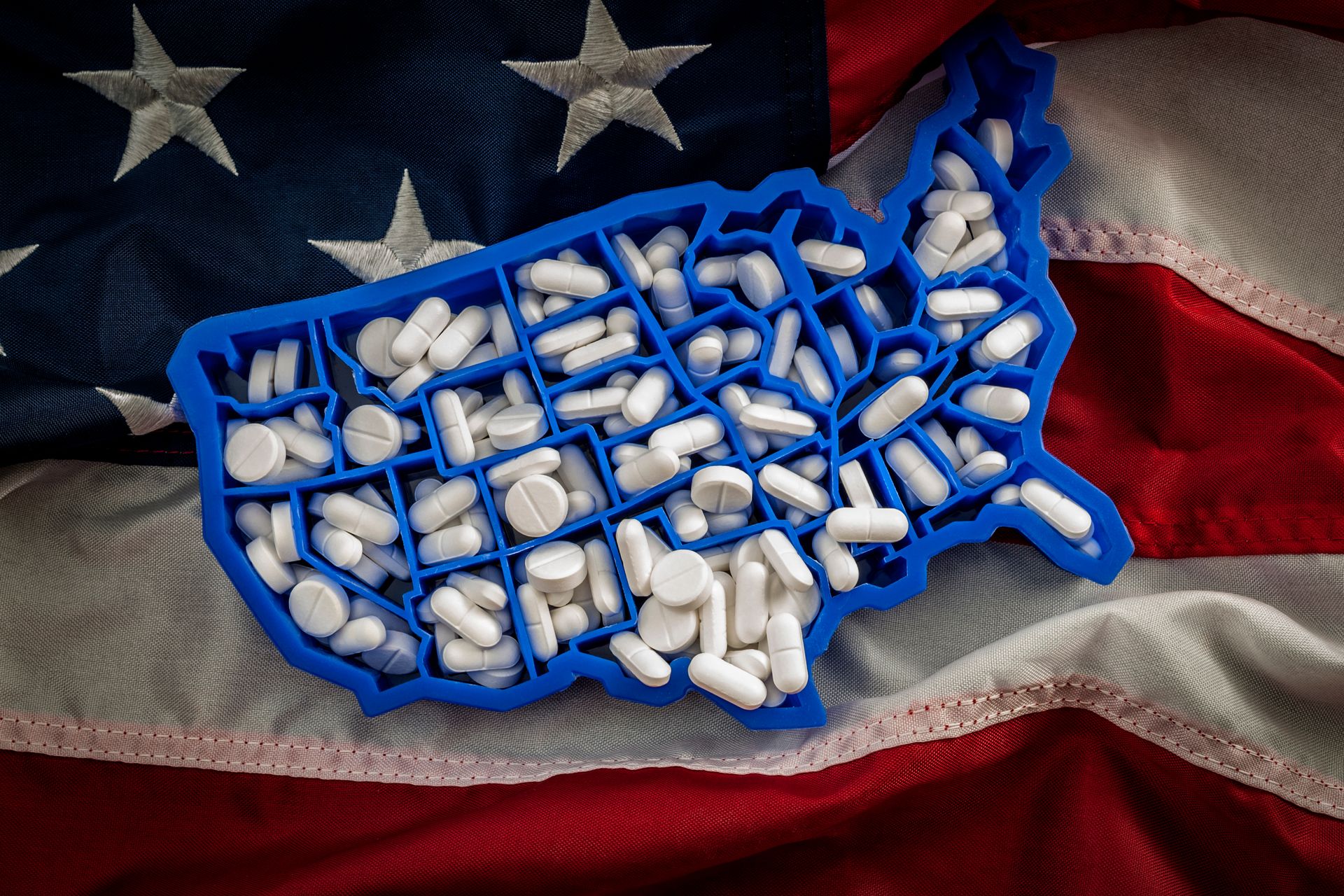 The Most Common Drugs by Region
Below you will find a list of the 10 regions in the United States and what drugs are most commonly used within them. These assessments come from several factors, including drug arrests per capita and reports of drug abuse issues through rehab check-ins and otherwise.
It's essential to keep in mind that just because a drug is mentioned does not mean it's the only drug misused or present in these regions.
Far West: Heroin and Marijuana
California, Hawaii, Nevada
With California being one of the first states to legalize marijuana, there's little to no surprise that it is the drug that sees the most misuse in this region. However, it is far from the only concern. Heroin is not far behind in terms of the rates of abuse and considering it is extremely potent and addictive. It is a significant concern.
Great Lakes: Cocaine & Heroin
Illinois, Indiana, Michigan, Minnesota, Ohio, Wisconsin
Despite being far north, these states are still within reach of the cartels from the south. Because of this, hard street drugs such as cocaine and heroin are a primary concern.
Midsouth: Heroin and Prescription Opioids
Delaware, District of Columbia, Kentucky, Maryland, North Carolina, Tennessee, Virginia, West Virginia
Heroin is a significant concern in this region. However, the economic distress many face forces users to find cheaper alternatives. The term "hillbilly heroin" comes from these states and is derived from many prescription opioids they can obtain legally or otherwise.
Midwest: Meth & Marijuana
Iowa, Kansas, Missouri, Nebraska, North Dakota, South Dakota
Marijuana is by far the most popular drug to misuse in this region. But the increasing rate of meth lab seizures in the area shows that stimulants of the likes are growing in popularity.
Mountain West: Marijuana, Meth and Prescription Opioids
Arizona, Colorado, Idaho, Montana, New Mexico, Utah, Wyoming
Colorado was another one of the first states to legalize marijuana, and naturally, this would become one of the most misused drugs in the region. However, studies show that residents are just as likely to abuse opioids and stimulants such as cocaine.  
New England: Heroin
Connecticut, Maine, Massachusetts, New Hampshire, Rhode Island, Vermont
Heroin is the most commonly abused drug in the New England region. This powerful drug is the cause of a nationwide epidemic, but according to Bostonidicators.org, abuse in the region is twice the national average. The extremely high rates is likely on account of key drug trafficking in the region. 
Northeast: Heroin, Marijuana, and Molly (MDMA)
New Jersey, New York, Pennsylvania
New York and New Jersey see a rise in Molly'sMolly's use in the past few years. Many associate the popularity of this drug with the area's bustling nature. However true that may be, heroin and marijuana are also frequently used drugs in the region.
Northwest: Marijuana and Meth  
Oregon, Washington, Alaska
Marijuana is popular for use in this region, considering Washington was the first state to legalize it. Despite this, it is not the most commonly abused drug in the area. Meth and other stimulants have been a significant concern for residents for quite some time.
South Central: Ecstasy, Heroin, Marijuana, and Meth
Arkansas, Louisiana, Oklahoma, Texas
Cartels and easy access to Mexico give this region the resources it needs to make and use a wide range of drug types. These factors also bring down the prices quite a bit. That said, ecstasy, heroin, marijuana, and meth are frequently misused here.
Southeast: Cocaine and Heroin
Alabama, Florida, Georgia, Mississippi, South Carolina, Puerto Rico
A series of coastlines and major interstates allow smugglers to provide this region with virtually any drug possible. And while they aren't the only drug frequently misused, cocaine and heroin are by far the most popular in this region.
What States Have the Highest Population for Drugs?
Only knowing what drugs are the most popular in a state doesn't exactly tell us anything about how bad the drug problem is. 
To understand where the drug problems are the worst we need to look at factors such as arrests and overdose rates along with the number of opioids in the region. Details such as the opioid prescriptions per 100 people and drug testing laws also help to tell us where the use of illicit drugs is most common. 
That said, below are the top 10 states/areas with the worst Opioid problems in the US in descending order as of 2021 according to studies conducted by Wallethub.com:
Missouri 

West Virginia 

Michigan

District of Columbia 

New Hampshire

New Mexico 

Colorado

Arkansas

Nevada

Indiana 
Keep in mind that this list pertains to statewide misuse and not by city or county. Essentially, your exposure to drugs even in these areas can be at a minimum depending on your proximity to those areas where drug use is concentrated.  
Concluding Thoughts:
Drug abuse and addiction is nothing to sell short. Even if you live in a state or region where drugs aren't as prevalent as they are elsewhere, they are still a major risk to the individual who uses them. If you or a loved one is struggling with drug addiction, it is essential to seek help regardless of where you live. 
Sources Used: