Inpatient Mental Health Treatment in Philadelphia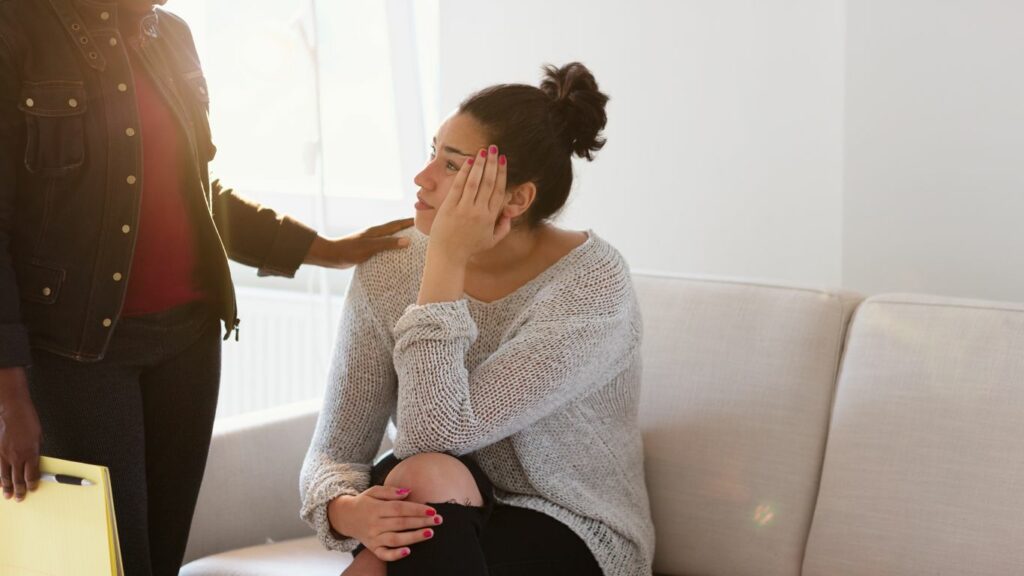 Inpatient treatment programs can be an excellent way to work through many issues, including problems with addiction and mental health disorders. Finding a quality behavioral health program, staffed with social workers and other psychiatric care professionals, can help get your life back on track if you are struggling with addiction, dealing with a personality disorder, depression, or anxiety, or have received a dual diagnosis. There are a lot of options in addition to inpatient behavioral health programs and at DayBreak we always discuss all of the levels of care available in order to give our clients information about all of the choices they have for psychiatric treatment. Too many people have mental health disorders that go undiagnosed because the symptoms are brushed off as unimportant or not significant. In other cases, people feel embarrassed as there is a stigma involving mental health treatment. So, no matter whether it's depression, anxiety, bipolar disorder, or a dual diagnosis, let us help you navigate all of those hurdles and find the behavioral health program that's right for you. Call us today to find out more about DayBreak and what we can do for you.
When To Get Inpatient Mental Health Care
An inpatient care unit for mental or behavioral health care at a mental health center staffed with highly trained social workers and mental health treatment professionals should be thought of in the same way as healthcare for any physical injury or malady. Good mental health is just as important as good physical health, and there are some instances where inpatient treatment programs are the best course of action. Here are some reasons to seek out a behavioral hospital for mental health care:
Manic episodes including bipolar disorder
Psychosis (delusions and hallucinations)
Risk of harming themselves or other behavior
Suicidal ideation or a plan
Altered mental status or delirium
Escalating reckless or impulsive behavior
There are also some major categories of conditions that should be treated in a behavioral hospital, whether an acute symptom situation has occurred or not. Mood disorders, like bipolar disorder and severe depression disorder are one example. Psychotic disorders and substance abuse, including cooccurring addictions, are also good candidates for inpatient behavioral health programs.
Call Daybreak Treatment Solutions today at (844) 695-0083 for help in overcoming your addiction.
What Is A Mental Breakdown?
Sometimes non-medical people will refer to an issue someone is having as a "nervous breakdown." This is not a medical term and you will find it mentioned as part of professional referrals from one psychiatric care doctor to another or during an admission process at an inpatient care unit. Instead, a mental breakdown, which is caused by an overload of physical or emotional stress, is the proper term that should be used for a mental health crisis. A breakdown of your mental health is a serious issue, and can be related to cooccurring addictions, depression, anxiety, or other disorders. If you know you have a mood disorder, like severe depression or bipolar disorder, you should still take an acute event like a mental breakdown seriously. There are behavioral hospital treatment programs available where you can work with social workers and other highly trained psychiatric treatment professionals, and if the situation seems to warrant it, you should call 911.
How To Get Inpatient Mental Health Care
A behavioral health program that includes CBT, or Cognitive Behavior Therapy, is a good option for many people seeking inpatient treatment programs for mental health care. At DayBreak, we can guide you through the admission process and provide professional referrals as needed. You can also talk to social workers or your regular healthcare provider, who will have information for you about an inpatient unit near you.
Inpatient Mental Health Centers in Philadelphia
No matter where you live, there should be a behavioral health program near you. The University of Pennsylvania and Belmont Behavioral Health Systems are two good resources in the greater Philadelphia area. If you have any questions about the admission process, choosing a behavioral health program, dual diagnosis treatment, or anything else we can help you with at DayBreak, please give us a call any time at (844) 695-0083.