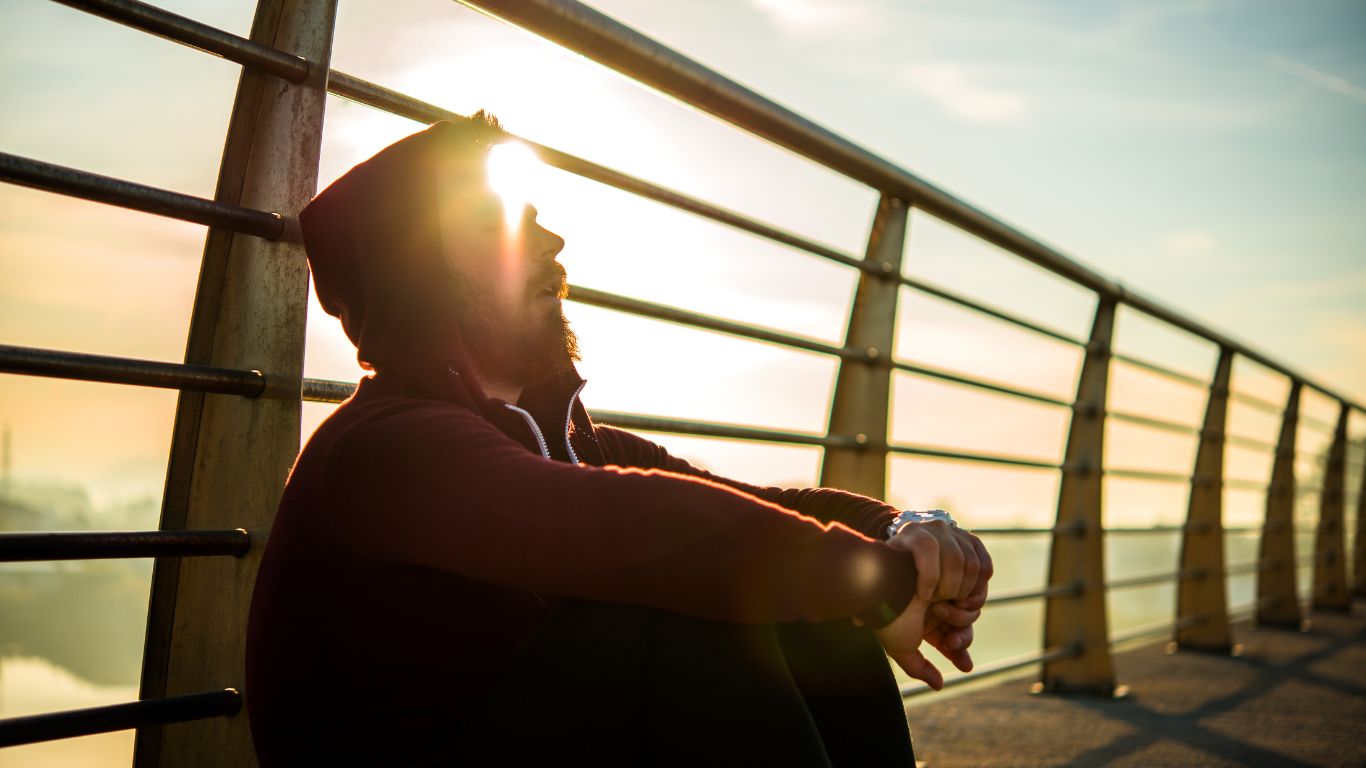 DayBreak is the top of the addiction treatment centers for Delaware residents looking for a customized drug and alcohol rehab program. We are a safe, welcoming, and friendly facility that offers comprehensive treatments for substance use disorders with personalized care and tailored treatment plans that are created in collaboration with you. Our professional doctors and mental health care providers will assess your needs, and you will work in conjunction with our team to build a plan that will work for your physical, mental, spiritual, behavioral, social, emotional, financial and practical needs.
We are fully licensed through the state of Pennsylvania, and we are accredited through the Joint Commission, meaning that our team provides a high standard of care, following strict regulations to ensure we follow the guidelines set out regarding patients' rights, infection control, and proper business practices. The Joint Commission also certifies that all staff are experienced, highly qualified, and competent in their fields, so you will be certain to receive the best possible care during your time with us.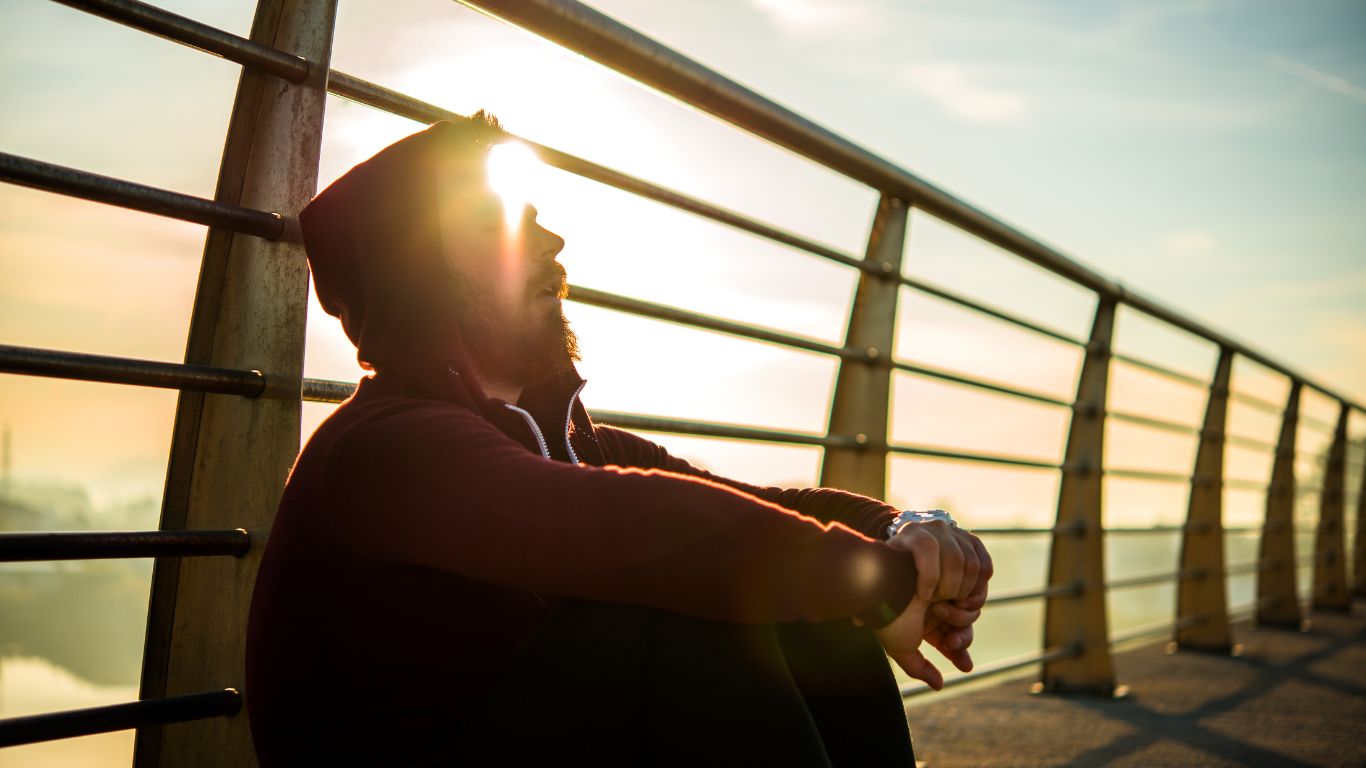 Alumni Testimonials
Daybreak changed my life. The staff – from the nurses, therapists, managers, and most importantly – the on-site techs, were all extremely helpful in our recovery. Everything you need is available from detox all the way through residential treatment. (I did not participate in any further treatment options). If you or someone you love really wants the help, this is a great place to find it. This is definitely something that you take out what you put in, and if you participate in the groups, the therapy, and take advantage of the help that they willingly offer – you can make change here. Thanks to the Daybreak family, I am 101 days into a powerful new life.
Andre P.
Daybreak has been extremely beneficial in my recovery process. The staff, many of whom are in recovery themselves, have shown me repeatedly that they genuinely care about me and all the other clients here. This fact, combined with their knowledge on the recovery process, has benefited me more than any other treatment center in the past. My counselor, Holly, has been especially helpful to me. I would absolutely recommend Daybreak to a friend or anyone struggling with addiction.
Kyle M.
I cannot say enough about this place! Daybreak saved my life! From the minute I walked in the door I was treated with respect, dignity, and a compassion I had never experienced in any of the many other treatment facilities I had been to. What made the difference for me was the staff. The people who worked there truly cared about me and my recovery. There honestly was never a moment that I felt alone and the fact that many of the staff are in recovery themselves meant they truly understood what I was going through at my most vulnerable. Knowing these people were so invested in saving me from myself, were always there if I needed to talk, and that they honestly cared about me and my recovery undoubtedly made all the difference for me. Daybreak also maintains a family atmosphere in such beautiful facilities and makes sure that your physical, mental, emotional, and spiritual needs are being met. I've never had such an amazing experience in treatment before. If you or a loved one is suffering please PLEASE let Daybreak give you the opportunity to get your life back.
Keri P.
LOOKING FOR HELP
FOR YOURSELF OR A LOVED ONE?
Call us today and one of our counselors can help you or someone you love get into treatment today!
Call Now

(844) 695-0083
Our Addiction Treatment Services Full Continuum of Care
Our treatment programs are integrated, meaning we incorporate several types of care into each person's program, combining scientific, evidence-based treatments and therapies with holistic care like yoga and mindfulness for a whole-person approach to healing. We do not see you as "a drug addict" or "an alcoholic". You are an important, interesting, worthy individual who deserves personalized care, respect, and empathy. Our team will work with you to help you regain your strength and wellness through trauma-informed care.
Daybreak is a treatment provider that offers the full continuum of care. This means that you will not need to search for separate detox and rehab facilities, nor will you need to meet new care providers at each step of your recovery, as all levels of care take place with us, with treatment from the same doctors and therapists. This creates a seamless stable environment with continued consistent care that you can count on, and it allows us to get to know you better as a person. 
The levels of care that we offer at DayBreak include:
Medical detox, with medication-assisted treatment options

Inpatient drug and alcohol rehab

Short-term partial hospitalization addiction recovery programs

Intensive outpatient treatment programs

Long-term outpatient rehab program options

Aftercare and alumni support including connections to Narcotics Anonymous and Alcoholics Anonymous
We offer comprehensive drug and alcohol rehab programs that don't simply treat the symptoms of alcohol and drug addiction, we also address the underlying roots of addiction including mental health issues, trauma, behavioral health, and social issues that cause addiction to happen in the first place, making it much less likely that you will relapse in the future.
Drug Detox
Each person will undergo a full assessment by our medical and mental health experts before beginning drug detox to ensure they are receiving the care and treatments that will best benefit their health, well-being, and overall comfort throughout drug detox. At DayBreak, drug detox usually lasts for 3 to 10 days on average, depending on factors such as:
Which drug(s) you are detoxing from

Whether you were mixing drugs with alcohol or other substances

The method you were using to take the drugs (smoking, snorting, ingesting, injection)

How long you have been using the drugs, how much you were taking at one time and how frequently you were taking them

Your mental and physical health care needs

Your history of drug use and relapse

Your unique biological and genetic makeup
You will move into our inpatient detox center as you undergo your customized detox plan. Your room will be semi-private, with one other patient, in gender-specific housing with plenty of staff and care available to you day and night in case you need anything. You will have:
Your own TV

Plenty of storage

A comfortable bed

Your own private bathroom

Laundry facilities

Housekeeping services

Healthy food cooked in-house

Holistic spa services like detox massage

Salon services

Movie theater access
Our aim is to keep you as comfortable as possible during your stay in detox, because the process is not easy. You may suffer withdrawal symptoms that can range from mild to severe when you quit drugs and alcohol, which may include:
Pain, aches, and discomfort

Flu-like symptoms like fever and cold flashes

Nausea, vomiting, or diarrhea

Shaking

Increased blood pressure

Anxiety, depression, paranoia, and psychosis

Seizures

Delirium tremens

Serious drug cravings
To help you avoid unnecessary suffering and possible relapse, we have a medical detox plan that allows us to provide you with prescription medications that will not only keep you safe from serious symptoms like seizures and high blood pressure, but will also keep you comfortable, ease aches and pains, and help you rest. You will have 24-hour supervision by doctors and nurses to make sure no serious side effects occur as your body purges the toxins from your system and your brain works to rebalance its internal chemistry, and we also provide therapy and counseling at this time to help you deal with any difficult emotional pain or trauma that may come up. We also have a dual diagnosis program that helps those who have a co-occurring mental health disorder alongside their addiction that begins at the time of detox and continues through rehab.
At DayBreak, we customize your program to best suit your needs. Some people will have severe medical needs that require full-time medical care and supervision in an acute detox program. They may have a higher risk of respiratory failure, seizures, and other dangerous side effects, and will live inside the medical facility full-time with frequent doctor visits and nurse check-ins to ensure medications and care are going to plan and the patient remains safe. Other people may have a mild addiction that only needs a few days in a more casual program, and they may not need any medication or experience many withdrawal symptoms. In this case, we will still recommend staying inside the detox clinic day and night, to avoid any potential temptations to relapse, but we will not provide unnecessary treatments or medication, matching the appropriate level of care to each person's needs.
For people who are addicted to drugs that have severe withdrawal symptoms and strong drug cravings that last longer than our standard medical detox program length, we offer a medication-assisted treatment (MAT) plan. This is a program that provides FDA-approved replacement medications or other medicine on a set schedule, often lasting weeks or months after detox, to help you slowly taper off of the addictive drug, avoiding the worst of the withdrawal symptoms and cravings. Opioid drugs and benzodiazepines often require a MAT substance abuse treatment program to quit successfully.
Drug Rehab
We offer several levels of care for drug rehab, with customized inpatient or outpatient plans that can be tailored to meet your personal recovery goals and health needs. Each type of drug comes with its own set of withdrawal symptoms, health problems, and long-term side effects, and every person is a unique individual who has their own practical scheduling needs, budgets, insurance, preferences and health issues.
Opioid drug rehab often requires a medication-assisted treatment (MAT) program, along with inpatient and outpatient rehab, as opioid addiction often takes longer than other drug addiction treatments. Withdrawal symptoms from drugs like heroin, fentanyl, or oxy can also come back weeks or even months after the initial detox period, so it is important for patients to connect to a strong sober support system outside of the rehab facility as well, and have a solid relapse prevention plan in place.

Crystal meth rehab often requires a program that provides plenty of medical care and mental health services, because this drug can cause serious issues like drug-induced psychosis, nutrition deficiencies, serious dental problems, heart problems, extreme dehydration, and depression. To avoid medical problems or suicidal actions, a longer stay inside an inpatient treatment center is almost always recommended, followed by long-term aftercare that includes a robust therapy element and follow-up medical treatment.

Benzodiazepine drugs are another type of drug that needs a MAT treatment plan to safely stop, with a slow tapering off to avoid serious withdrawal symptoms like seizures. Spending time in inpatient treatment inside the drug rehab center followed by outpatient care with dual diagnosis treatment for co-occurring anxiety and panic is often recommended for people quitting benzos.

Cocaine is a drug that is psychologically addictive. This means that along with physical dependence, a person addicted to cocaine will need a treatment plan that includes plenty of behavioral health treatments, medical care, and mental health care in an integrated long-term or short-term plan.
No matter which drug(s) you have been using, at the DayBreak treatment center our highly experienced and caring team will meet you where you are in your substance abuse recovery, working alongside you every step of the way to get you the types of care that will best serve your overall physical, mental, and spiritual wellness, healing the underlying causes of addiction and providing the skills and tools you will need to move forward in life on a positive trajectory after rehab.
Alcohol Detox
Even though it is a substance that is legal, socially acceptable, and is available throughout the US, alcohol is actually one of the most dangerous substances to quit using, because of its intense withdrawal symptoms. If you have been binge drinking, drinking heavily, or drinking alcohol for a long time, if you suddenly stop, your brain and body will struggle to regain a healthy chemical balance which can cause mild to severe reactions, sometimes resulting in hospitalization due to the severity of withdrawal.
Common alcohol withdrawal symptoms include:
Headaches and muscle aches

Tremors and shaky hands

Sweating

Nausea and vomiting

Blood pressure fluctuations

Irregular heart beat

Anxiety and irritability

Lethargy or restlessness

Insomnia or other sleep issues

Hallucinations

Brain fog

Intense cravings for alcohol

Seizures

Delirium tremens (aggression, confusion, agitation, hallucinations, loss of consciousness, dangerous brain activity that can lead to coma or even death in severe circumstances)
Many people will continue drinking for years, even when they want to stop, because of the fear of alcohol withdrawal. Alcohol detox should never be attempted on your own, especially not cold turkey. Even if you have a mild addiction, the alcohol cravings can quickly become unbearable, causing you to relapse.
At DayBreak, we offer a medical alcohol detox program that can help you quit drinking without suffering these dangerous and uncomfortable side effects, helping you get through the difficult week or so of withdrawal so you can move forward in your treatment free from the weight of physical dependence, with a clear mind and fewer distractions. Nurse practitioners will be on-site daily, and there is round-the-clock care overseen by a licensed physician, so in the case that medical complications arise, there will be somebody there for you to alleviate pain, distress, and ensure you stay safe.
Co-occurring mental health issues are diagnosed during your initial assessment when you arrive at our treatment center, and if you have any mental illness or trauma that requires treatment, targeted therapy and prescription psychiatric medication may be provided as you detox as well. Common mental health issues seen alongside addiction are:
Post-traumatic stress disorder (PTSD)

Generalized anxiety disorder

Panic disorder

Schizoaffective disorder

Bipolar disorder

Depression

Mood disorders
Like drug detox, you will move into our detox center full time, staying inside our walls 24 hours a day. Your room will be semi-private with one roommate who will likely also be detoxing from alcohol. Your days will be filled with rest, easy treatments, doctor's visits, and administration of helpful medications that will keep you comfortable, stabilize blood pressure, and help you avoid dangerous symptoms like seizures and delirium tremens. Our overall goal with our detox programs is to ensure you are as comfortable as possible, because the more comfortable you are, the more successful your recovery will be. As you feel healthier and more stable, you will begin to work with counselors and therapists to address the underlying causes of addiction and behavioral addiction issues, working through the psychological and social variables that contribute to addiction.
Whether you were a casual drinker or a heavy drinker who was using alcohol and drugs together for years, our team will be able to build you a customized detox plan to help you get through detox as seamlessly as possible, moving directly into an appropriate inpatient or outpatient rehab program that will get you back on track.
Alcohol Rehab
Alcohol rehab looks different for each of our patients. We have short-term programs and long-term programs that can be tailored to suit your needs using a holistic approach to healing that combines the use of evidence-based alcohol treatment with holistic care like yoga, meditation, exercise and nutrition programs, helping you not only address the physical aspects of alcohol addiction but also the spiritual, mental, social, and emotional aspects. At DayBreak alcohol rehab centers, we will help you heal the reasons for your alcohol addiction as you learn how to move forward toward a healthier, more fulfilling sober life.
One of the aspects of care our alcohol rehab team offers that others may not is trauma-informed treatment at all levels. Put simply, this means that our team recognizes that everybody has lived a full and varied life, and many people have been placed in traumatic situations surrounding medical issues, overdoses, issues with authority figures or the law, assault and other experiences. A trauma-informed therapist or doctor will know the signs of trauma and do all they can to avoid re-traumatization, like:
Asking for consent before touching a patient or administering medication

Explaining all procedures before they take place and checking in to make sure the patient understands what is happening

Answering all questions truthfully, in plain language, with open transparency

Listening closely to any concerns a patient may have

Allowing the patient to make their own decisions regarding their health

Getting to know the patient on a personal level to build a trusting relationship
Inpatient Addiction Treatment
When you move into our drugs and alcohol treatment facility for inpatient rehab, you will stay for 30 to 90 days. The facility itself is safe and peaceful, with modern décor and a welcoming warm atmosphere, and your semi-private room is comfortable and clean. Your days will be structured and scheduled from morning until evening, with days filled with therapy, groups, education, holistic treatments, doctor's appointments, exercise programs, good food, and more. You will have mental health care and medical treatments, along with medication management for those in a medication-assisted detox plan.
Along with comprehensive treatment, the main benefit for moving into an inpatient drug rehab center in Delaware is that you will be removed from your everyday life for an extended period of time. This will provide you with:
Time away from your old hangouts, friends, and activities, allowing you to gain a new perspective on life

The mental space away from the usual stressors like bills, work, family, etc. so you can focus on your own healing

A safe and 100% sober environment without the temptation of drugs or alcohol nearby

A sober community of peers and professionals who are on the same page as you and will offer understanding and support when you need it most

The chance to work on building new healthy habits and routines that include exercise, nutrition, mindfulness, and healthy sleep patterns
Inpatient treatment programs provide you with the tools you will need to break out of your bad habits and unhelpful thinking patterns, heal your body mind and spirit, and give you the tools needed to make the necessary changes in your life for long-term recovery. After inpatient rehab is complete, it is common for patients to move into an outpatient program to help with the transition back to everyday life.
Residential Drug Rehab
There are different lengths of residential drug rehab, and your treatment program length may depend on factors like whether you are in a MAT plan, if you are in a dual diagnosis program for physical or mental health issues along with your addiction, and your overall comfort with moving out of the drug rehab centers.
Residential addictions treatment at DayBreak is short-term (30 days) or long-term (60-90 days). A short-term stay in inpatient care will provide you with intensive therapy, groups, and holistic treatment while providing the skills and coping tools you will need to move forward in life, with a full month out of your usual comfort zone to hone and craft the new sober you, gaining new healthy habits, changing negative and self-destructive behaviors, and healing the underlying issues surrounding addiction.
A long-term stay in rehab is beneficial for people who are resistant to treatment and for people who have already relapsed. It is also good for people who have serious health issues that require 24-hour medical care, and for people who are trying a new psychiatric medication or have serious mental health issues that require full-time oversight. People in a MAT detox program may also find it easier to resist the temptation of relapse in a long-term inpatient rehabilitation program. When in inpatient rehab, we will take care of the small details like cooking, cleaning and laundry so you can focus on your healing, and learning relapse prevention strategies and recovery skills.
Residential Alcohol Rehab
When you come to Daybreak for a residential alcohol addiction treatment program, all care will be provided by our masters-level therapists, accredited, licensed, and experienced doctors and nurses, and top-tier holistic treatment providers, who will treat you as a part of the family, with respect and genuine care. They will never force you to do anything, and they will act with transparency using trauma-informed methods. Treatment for substance use disorders occurs on a personal level, and we have a low 6 to one client to therapist ratio, allowing for real connections to be made. Our staff is invested in your health and well-being. If you are a person who has been through rehab and relapse before and are unsure if you want to do it again, we ask you to please try once more with our team. We will do everything in our power to make this time different.
Prescription Drug Rehab
There are many prescription drugs out there that have the potential to create a physical dependency or addiction, even when used as prescribed by a doctor. This is why we customize our prescription drug rehab programs, with inpatient rehab and outpatient options, medication-assisted treatment (MAT) and have dual diagnosis care. You will be able to work through the underlying reasons for your addiction, overcome withdrawal symptoms and cravings, and treat mental and physical health as you learn how to live your life as a person in recovery.
Common drugs that require a drug addiction treatment plan are:
Sleeping pills and sedatives including benzodiazepine drugs, Xanax, Klonopin, and Valium

Oxycodone, fentanyl, and other prescription painkillers

Stimulant drugs like Adderall and Ritalin
Outpatient Addiction Treatment
When thinking about going to rehab, you may be wondering if you will have to quit your job or take other drastic measures to be able to get the help you need. If you are a single parent, have a high-level career, have to stay in school to continue a scholarship or loans, or are a primary caretaker for another person, leaving simply may not be an option. Outpatient rehab programs at DayBreak can be the solution that breaks down barriers to addiction treatment. Outpatient programs are  designed to work with your unique situation. You may live at home or in a sober living home, and come in at predetermined times for groups, therapy, doctor's appointments and other treatments. This will ensure you have the support of loved ones, you can continue working at your job, and you can be near friends and family without their having to be your only support system as you detox and rehabilitate.
IOP Rehab
In the DayBreak intensive outpatient program, you will live outside of the Delaware addiction treatment center and come in for a tailored treatment program created by you and our addiction experts. The IOP begins at 5 days a week for 3 hours a day, and then tapers down to 3 days a week, 3 hours a day as time goes on and you get used to the way things work. Sessions run during the mornings, afternoons, and evenings, with some Saturday times available as well. In the IOP you will get the help you need through therapy, 12-step groups, sober living care, doctor's appointments, psychiatrist and psychologist appointments, counseling, and alcohol and drug support groups. There is also random drug testing, not to "catch" you, but to ensure you are getting the right types of treatments and are able to stay on track. If you need it we also offer employment support to help you regain your footing in the workforce, helping you to live independently. Scheduling with the IOP has been created so you can attend classes, go to work, take care of your family, or tend to other important responsibilities. Many people will stay in this program for months, learning to incorporate their recovery skills into their day-to-day life while receiving consistent professional and peer support and care.
The IOP rehab sessions available at DayBreak are as follows:
Morning – 8:30am to 11:30am Monday through Saturday

Afternoon – noon to 3:00pm Monday through Friday

Evenings – 6:00pm to 9:00pm Monday through Friday
If you are no longer experiencing withdrawal symptoms after detoxing, are not suffering from untreated mental health conditions, have a sober-friendly place to live, and feel motivated in your treatment and your sobriety with the ability to stay away from substances on your own, an intensive outpatient program may be right for you.
PHP Rehab
The partial hospitalization program at DayBreak is a short-term 3-to-5-week program in which you live outside of the rehab center, either at home or in a sober living residence, and come in for full days of treatment 6 days a week, from 8:30am to 3:30pm. This provides you with busy, structured days filled with evidence-based therapy, groups, 12-step programs, and behavioral health programs, along with treatment for physical and mental health disorders. You will also have holistic treatments that include yoga, meditation, exercise programs, nutritional counseling, and massage therapy, healing the whole person instead of solely focusing on the addiction. Once you have completed the PHP, you will move into the more flexible IOP to begin the transition back to normal life.
The PHP is the right program for anybody feeling overwhelmed at the prospect of going back out into life as a newly sober person, as it provides you with a real-world aspect along with full support and many hours a week of care. It is also the right program for people who are still experiencing cravings, and for people who have a history of relapsing.
Sober Living & Aftercare
Moving into a sober living home will give you that extra boost of support, helping you avoid relapsing by providing an environment with:
Structure and rules

Zero tolerance for drugs and alcohol

A safe and welcoming environment
Aftercare with DayBreak provides connections to sober living homes in your area, as well as help with relapse prevention, teaching strategies and skills that will help you to know when relapse may be beginning, what to do and where to go. You will also gain connections to several peer group connections and our alumni group, keeping you within a supportive sober community for as long as you wish.
Alumni Support
Our alumni support group will go the extra mile to ensure you feel connected, inspired and motivated in your recovery. We host family-oriented gatherings filled with caring staff and peers that will put in the effort to get to know you so you feel at home and comfortable during and after addiction treatment. You will never be alone in your alcohol and drug abuse recovery with DayBreak.
Why Choose DayBreak for Rehab in DE
At DayBreak comprehensive treatment center, we have treatments and services including:
Detox programs with medical care and medication management

Behavioral health treatments like cognitive behavioral therapy and rational emotive behavioral therapy

Group, family, and individual therapy

Motivational interviewing

Dual diagnosis treatments for those with co-occurring addiction and mental health issues

Relapse prevention programs for drugs and alcohol

12-step integration and SMART recovery meetings

Didactic therapy and psychoeducational therapy

EMDR

Music therapy

Holistic spa treatments, massage therapy, salon services, yoga classes, mindfulness, and exercise therapy

Case management services, counseling, life coaching and career support services
Our tailored treatment plans are comprehensive, integrating treatments that address you as a whole person, not "an addict". You will heal your body, mind, and spirit, with full support and care every step of the way. If you are ready to beginning down your own personal road to recovery, please call us today at 844-447-3239. We take most forms of insurance to help pay for treatment, and we are accepting patients now.