A Continuum Of Care For a Full Year and Beyond
For clients that require housing we have preferred housing for all levels of care. Unique to the DayBreak program is the continuum of care offered with our strategic partner program with "Progressive Living". Progressive Living has been an industry leader in transitional living and group homes both in Pennsylvania and New Jersey since 1985.
Progressive Livings mission is:
"To provide the highest quality of extended care to the recovering alcoholic and addict, which will enable them to transition back into mainstream society empowered and free!"
Progressive Living offers a network of affordable and structured recovery residences for men & women throughout lower Bucks County, Pennsylvania. Our focus hinges on creating realistic foundations in sobriety that are able to withstand the day-to-day rigors of life.
Residences programs include:
PHP Homes – Premier housing with structured and supervised living while attending our Partial Hospitalization Program. Homes are gender specific.
IOP Group Homes – First step towards a fully integrated sober life with a semi structured living situation for men and woman encouraging a work/ life balance and an emphasis on working a program of sobriety through 12-step programs. Employment and life skill support are part of the integrated program offered in these homes. Random drug and alcohol testing. Homes are gender specific.
Outpatient Sober Living Homes – Outpatient living. Group home with other alcohol and drug free adults living a sober life. Partially integrated back into the mainstream. Random drug and alcohol testing. Homes are gender specific.
Sober Living Alumni Homes – Fully integrated back into the mainstream and sharing a home with sober roommates. Strong emphasis on staying in touch with other DayBreak Alumni, through in-house 12 step meetings, Alumni events, and community service. Random drug and alcohol testing. Homes are gender specific.
All DayBreak alumni that are in need of sober living aftercare, upon completion of their program at DayBreak, enjoy a guaranteed placement in a designated alumni house within our partner network.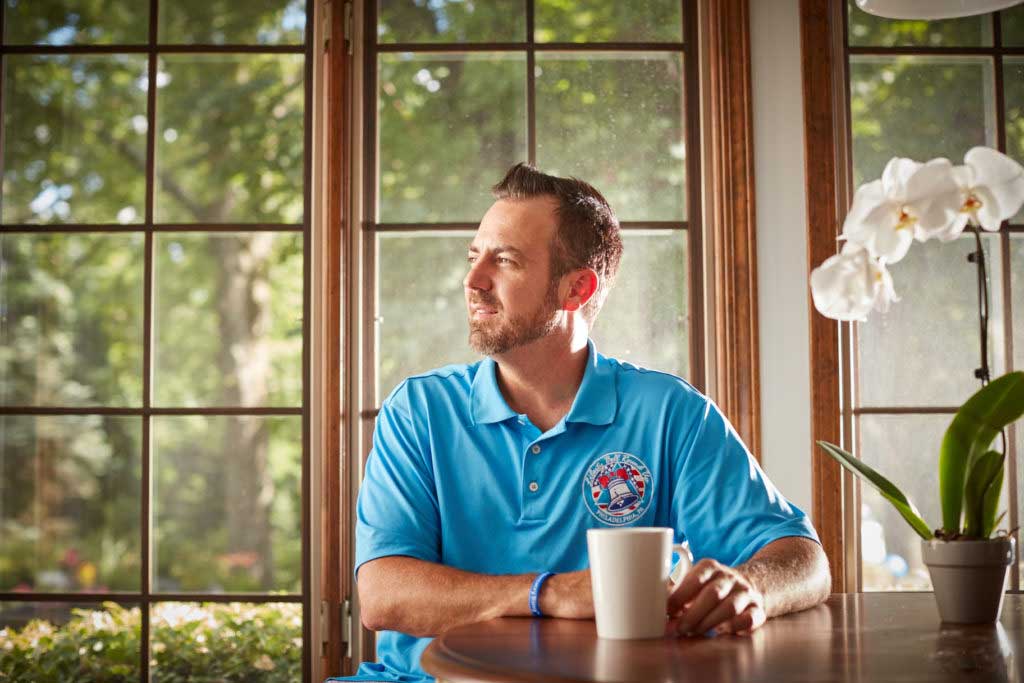 The housing program offers structured living in both "Phase 1" or "Phase 2" residences. Phase 1 locations are start from day one of sobriety through the 6-month mark. Phase 2 locations are offered for those seeking to move into a bit less structured living, yet with some level of ongoing support & community. The level of structure in these homes are integrative and balances out the importance of sobriety as it impacts other areas of living such as work, school, family, socializing and so on. Some of the more prominent points of structure and standards consist of the following:
Random drug & alcohol testing
Daily and weekly recovery meeting requirements (AA, NA, etc.)
House chore and activity requirements
Weekly and weekend curfews
Sober social events
Joint Commission Accredited

Fully licensed by

DAYBREAK TREATMENT SOLUTIONS
844-447-3239
24/7 Admissions 215-478-8047
info@wordpress-759253-2590609.cloudwaysapps.com
Addiction Treatment Resources
Articles & Treatment Information
DayBreak Treatment Solutions Blog
Blog Subscribe
Privacy Policy
Facebook Twitter LinkedIn