What To Expect from Addiction Support Groups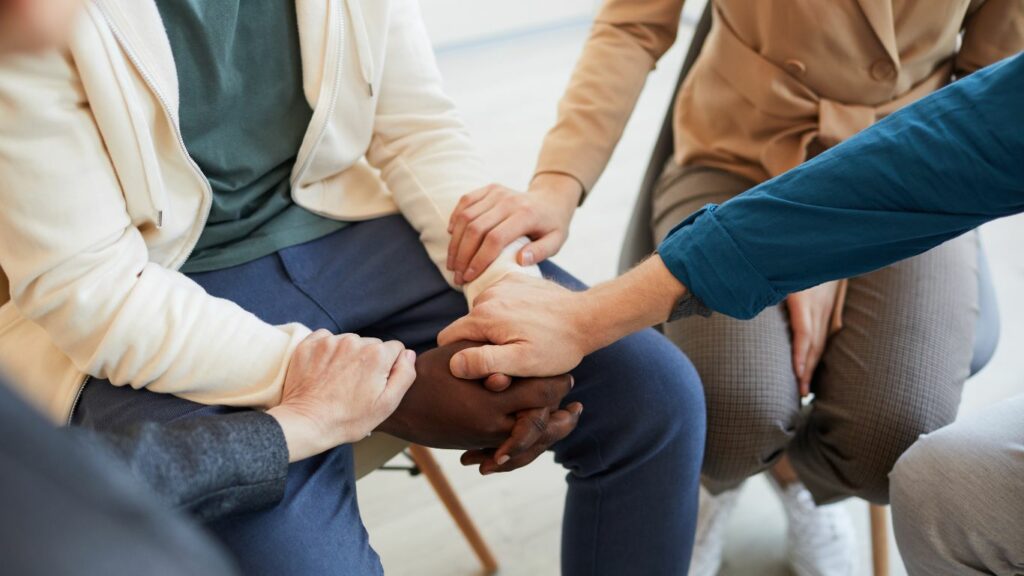 Finding Addiction Support Near You
Part of your recovery process will be to continue to reach out for assistance when it comes to maintaining abstinence. Although you may have been through an addiction treatment program, it's imperative that you understand that you can quickly fall back into drug or alcohol addiction unless you surround yourself with a system of support. One of the best things that you can do to fend off substance abuse and address any mental health disorders that you may be struggling with is to commit to going to Narcotics Anonymous meetings or Alcoholics Anonymous meeting as well as behavioral therapy. These group meetings are filled with people who are also committed to sober living which is something that can help you to remain focused on the goals that you have for your sobriety.
Types of Addiction Support Groups
There are many different types of support groups that you can attend after you complete your inpatient rehab or outpatient rehab program. There are several examples of an inperson meeting that you can attend to maintain your sobriety.
An NA or an AA meeting is a support group that is specifically designed for an individual who is working through a treatment program for a drug abuse or alcohol abuse. During the time that you're at an NA or an AA meeting, you will discuss different types of strategies when it comes to managing your sobriety and what you can do to continue to focus on the behavior change that you need to make when it comes to maintaining abstinence. 
There are also other types of support meetings that an individual can attend for a sex addiction or another type of behavioral addiction outside of just alcohol and drug abuse. There are many different ways that you can find these addiction and recovery meetings. Many people opt to search online to find a support meeting or a treatment provider that offers this type of meeting. Keep in mind that there are meetings that are designated for women for sobriety and there are many that are specifically targeted for men. There may also be online meetings that you can attend. In most cases, the focus of these meetings will be designated as one of the 12step programs. 12step programs will help you to develop a deeper understanding of addiction, the impact that it's had on you and the impact that your substance abuse may have had on your loved ones.
Call Daybreak Treatment Solutions today at (844) 695-0083 for help in overcoming your addiction.
What Happens During Addiction Support Group Meetings?
The focus of going to an addiction support group is to continue to build on the addiction and recovery tools that you learned during the time that you were in inpatient rehab or outpatient rehab. Connecting with other people that are working through their own addiction treatment program so that you can continue to build on the coping skills that you started to learn during the time that you were in treatment. You will notice that Narcotics Anonymous meetings or Alcoholics Anonymous meetings closely follow the model of a group therapy session. This specific treatment program will help you to make connections with other people who are also working through their own recovery process. You will have the opportunity to share your thoughts and experiences regarding 
Getting Help for Addiction at DayBreak
At DayBreak treatment center, our focus is on providing you with the addiction treatment tools that you need to work through your drug addiction or alcohol addiction. Whether you need to start from the beginning and start your recovery journey or you need help finding local meetings, you can take comfort in the fact that our treatment team will help you through this process. If you're interested in learning more about our professional treatments, we encourage you to get in touch with us today at (844) 695-0083.