What is Trauma Informed Care and Why Does it Matter?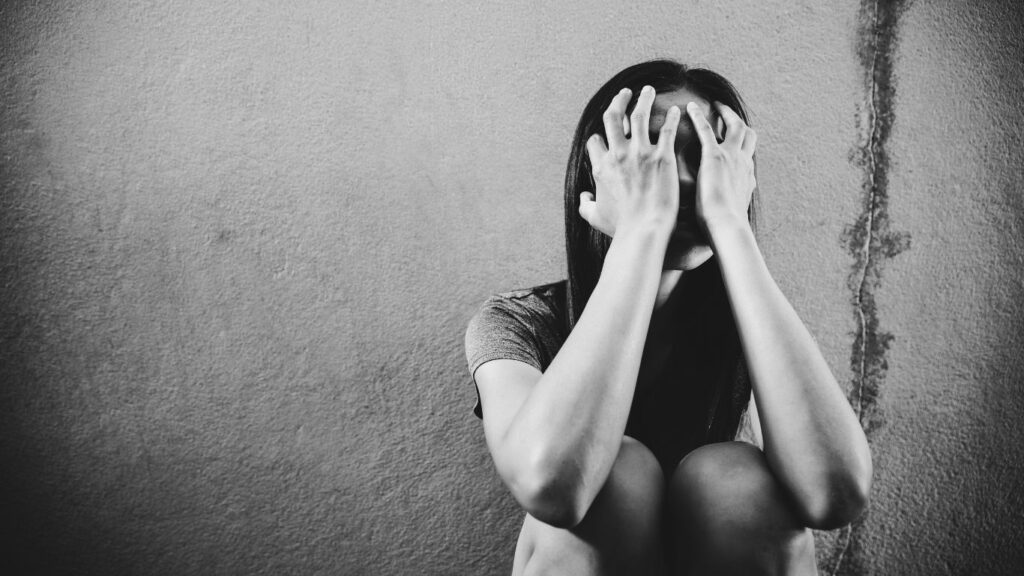 Trauma informed care is a type of therapy that is designed to recognize and respond to things that happened to an individual in the past that were trauma experiences as opposed to the resulting symptoms and behaviors.  Trauma experiences can cover a wide range of issues or events, including a death in the family, physical abuse, sexual abuse, and being around other people (like parents or other family members) that struggle with substance use and mental illness. Health care strategies for trauma informed care focus on healing and not necessarily treating the symptoms of trauma, however these are not ignored.
Substance use disorders and mental health issues are often connected, which can also tie into a history of trauma, like sexual abuse, abandonment, and death of a loved one.  At DayBreak we have programs for substance use and mental illness and addressing trauma for clients that have experienced issues in all areas of their life and many screening tools in order to help you move forward in your life.  Call us today to hear more about our behavioral health treatment plans and what they can do for you.
Call Daybreak Treatment Solutions today at (844) 695-0083 for help in overcoming your addiction.
What is Trauma Informed Care?
Symptoms of trauma can manifest in both physical and emotional ways. Trauma informed care avoids retraumatization by looking at the cause and effects of trauma in an individual. Substance use disorders can sometimes be a result of the effects of trauma from something someone has experienced in their past. This type of care looks at the history of trauma a person has experienced in order to get to the root cause and address it as specifically as possible. This type of care looks at each trauma and promotes a healthy path to recovery, not just working on minimizing the effects of trauma a person is dealing with in their current life.
Principles of Trauma Informed Care
There are many principles of trauma informed care and they overlap with the ways we work with clients at DayBreak who are struggling with substance use disorders.  Here are some of the guiding principles that we follow:
Safety: In response to trauma, a person can often feel vulnerable. A safe environment during the treatment process is vital. This can be key if someone is dealing with adverse childhood experiences.
Collaboration: Addressing trauma and substance use takes collaborative relationships and effort on the part of the client and the therapy and medical staff who are working with them.
Trustworthiness and Transparency: Traumatic events often cause people to have trust issues. Therapists need to work with clients who have suffered trauma and substance abuse and mental health disorders in a way they understand and are aware of throughout their care.
Empowerment: One impact of trauma is that a person can feel powerless to change their situation. We make sure our clients know they have the power to move forward in their life.
Peer Support: People struggling with trauma from their past as well as substance use and mental illness feel isolated and alone. Peer support shows them they not only have someone to lean on but that many people are going through similar times in their lives.
Humility and Responsiveness: A safe environment means everyone is treated equally and policies and procedures apply to everyone regardless of race, religion, gender, sexual orientation or any other personal distinctions.
Why Trauma Informed Care Is Important in Addiction Treatment
Traumatic events, substance abuse and mental illness often go hand in hand.  It's important to address mental, physical and emotional issues as part of the treatment plans we offer our clients. Traumatic events, substance abuse and mental illness affect a person's mind, body and spirit and a DayBreak our holistic approach to care addresses all of those areas in each of our clients. 
Healing Trauma and Addiction at DayBreak
At DayBreak we are knowledgeable about trauma and know many of our patients struggling with substance use disorders will also need to work through trauma during the treatment process.  If you'd like to know more about our comprehensive policies and procedures and our strategies to address any traumatic events our clients have experienced, call us today at (844) 695-0083.