What Do You Do in IOP Rehab in Philadelphia?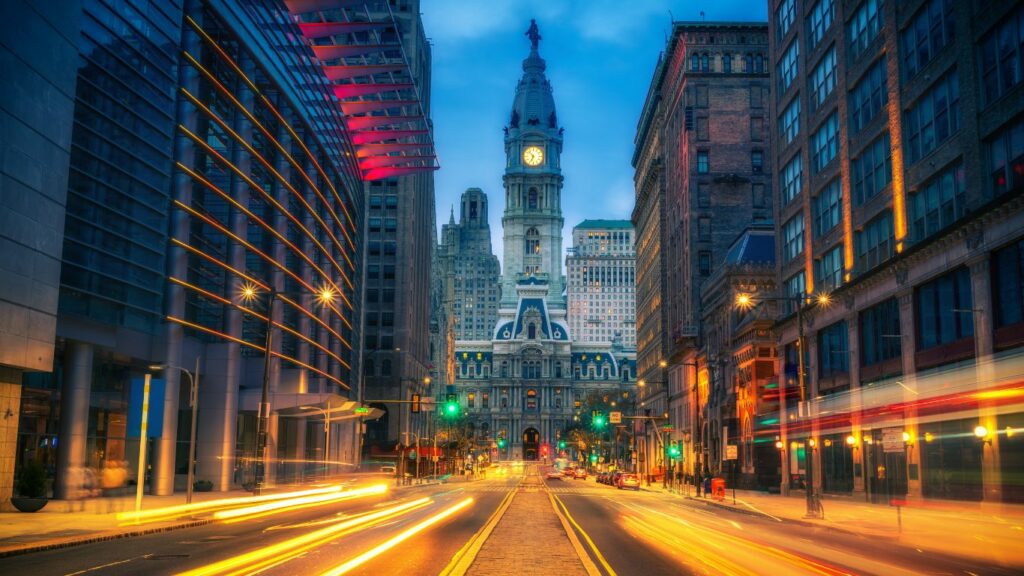 How IOP Drug Rehab Works
When in IOP (intensive outpatient programming), a type of outpatient treatment plan for drug and alcohol rehab, you will live at home with friends and family to support you or move into a safe and 100% sober residence near to the Daybreak centers in Philadelphia, coming in for a set number of hours a week for treatment like:
medical visits
individual therapy
group therapy
family therapy
didactic therapy
EMDR
cognitive behavioral therapy
rational emotive behavior therapy
psychoeducational programs
motivational interviewing
music therapy
sober community support
employment support
counseling
mental health care
relapse prevention programs
dual diagnosis for co-occurring disorders
You will take responsibility for your own actions when outside the drug rehab center, using the recovery skills you learn in your day-to-day life.
To begin one of our tailored intensive outpatient programs (IOP) treatment program at DayBreak in the Philadelphia Pennsylvania area, the first step is to meet with our team of medical professionals and psychologists who will work with you to figure out which therapies and treatment programs may be right for you. Everybody is unique, and depending on your physical and mental health, your level of alcohol and drug addiction, the circumstances surrounding your drug and alcohol treatment, and your own personal goals and needs, you may or may not be ready for an IOP plan.
The IOP at DayBreak is customizable to be able to meet your practical needs along with your recovery needs, fitting around your work schedule or your kids' school schedules. Sessions are in the mornings, afternoons, or evenings, running from:
8:30 am – 11:30 am Monday through Saturday
Noon – 3:00 pm Monday through Friday
3:00 pm – 6:00 pm Monday through Friday
In the IOP, you will begin by coming in 5 days a week, and as your treatments progress, you will taper down to 3 days a week, with random drug testing provided to ensure you are still in the right level of care for your needs. This way you will be able to maintain a healthy work-life balance.
Call Daybreak Treatment Solutions today at (844) 695-0083 for help in overcoming your addiction.
How Long is IOP Drug Rehab?
Intensive outpatient programs at the DayBreak treatment center generally last from 30 to 45 days in length, but some people will first spend time in residential inpatient drug or alcohol detox for 3 to 7 days, inpatient rehab for anywhere from a few weeks to a few months, and/or a partial hospitalization program which is typically 31 to 34 days in length. Each person's addiction treatment program is unique and there is no "end date" for outpatient treatment. You may wish to remain connected to your same doctors, therapists, and peer groups for months or years after your IOP, and even if you leave, you are always welcome back to our rehabs in Philadelphia as a part of our family.
Benefits of IOP Drug Rehab
An intensive outpatient treatment program is a specialized program for alcohol and drug rehab that provides many benefits, like:
Having the freedom to continue living your life as normal, going to work, staying in school, taking care of family, and other responsibilities, coming to the treatment facility for addiction rehab on your own terms
The option to move between inpatient and outpatient levels of care as needed, as all services are available through DayBreak's comprehensive substance abuse treatment programs
Being able to try out newly learned sobriety skills in real-life situations with consistent strong support, and having real-time immediate help when signs of relapse show up
Access to sober living residences near to the treatment centers in Philadelphia that will provide you with structure and boundaries if you do not have that at home
Ongoing medication management if you are on a medication-assisted treatment plan after leaving the detox center
When you are in a DayBreak outpatient treatment program for substance abuse, you will also have access to aftercare alumni and peer support through groups like Alcoholics Anonymous and Narcotics Anonymous, SMART recovery groups, and alumni groups, giving you a place to turn and a friendly ear to listen whenever you need extra support.
IOP Drug Rehab in Philadelphia at DayBreak
The DayBreak treatment center is licensed through the State of Pennsylvania (DDAT) and we are Joint Commission accredited. We have doctors and nurse practitioners on staff with a low 6 to 1 patient to therapist ratio providing you with personal attention and care, with strong encouragement and healing strategies that support you as a whole person, not just another addiction.
Call us today at (844) 695-0083 to speak with our intake counselors, who can answer any questions you may have about our IOP drug and alcohol addiction treatment program Philadelphia. If you are approved for treatment, you may be admitted immediately, beginning your journey down the road to recovery.