Rehab Aftercare: What Is It and What to Expect.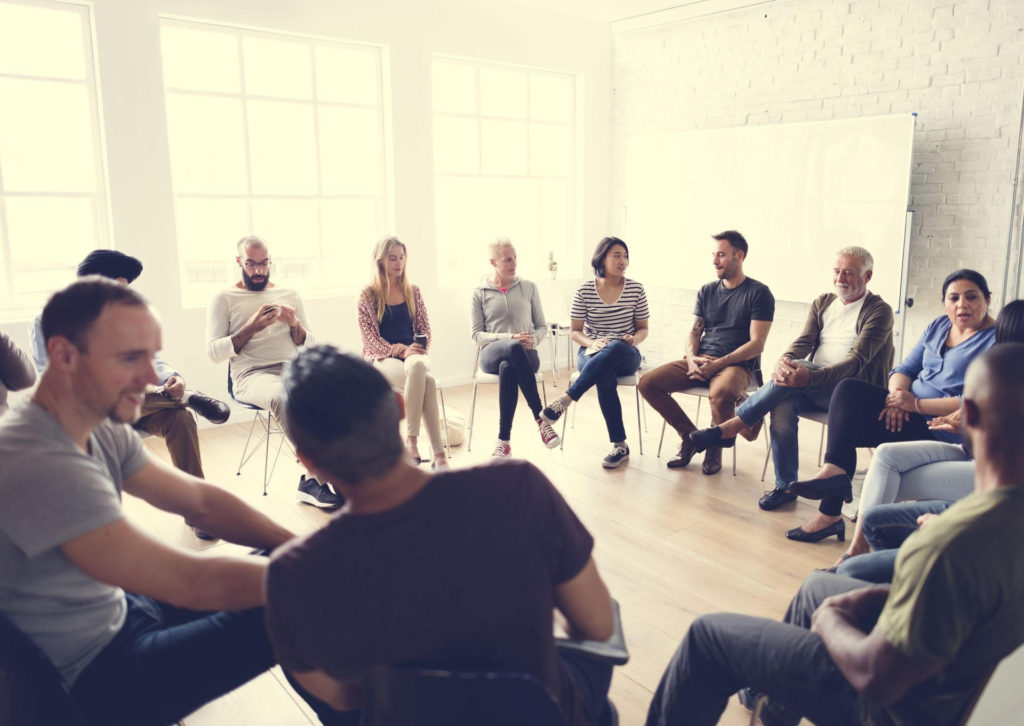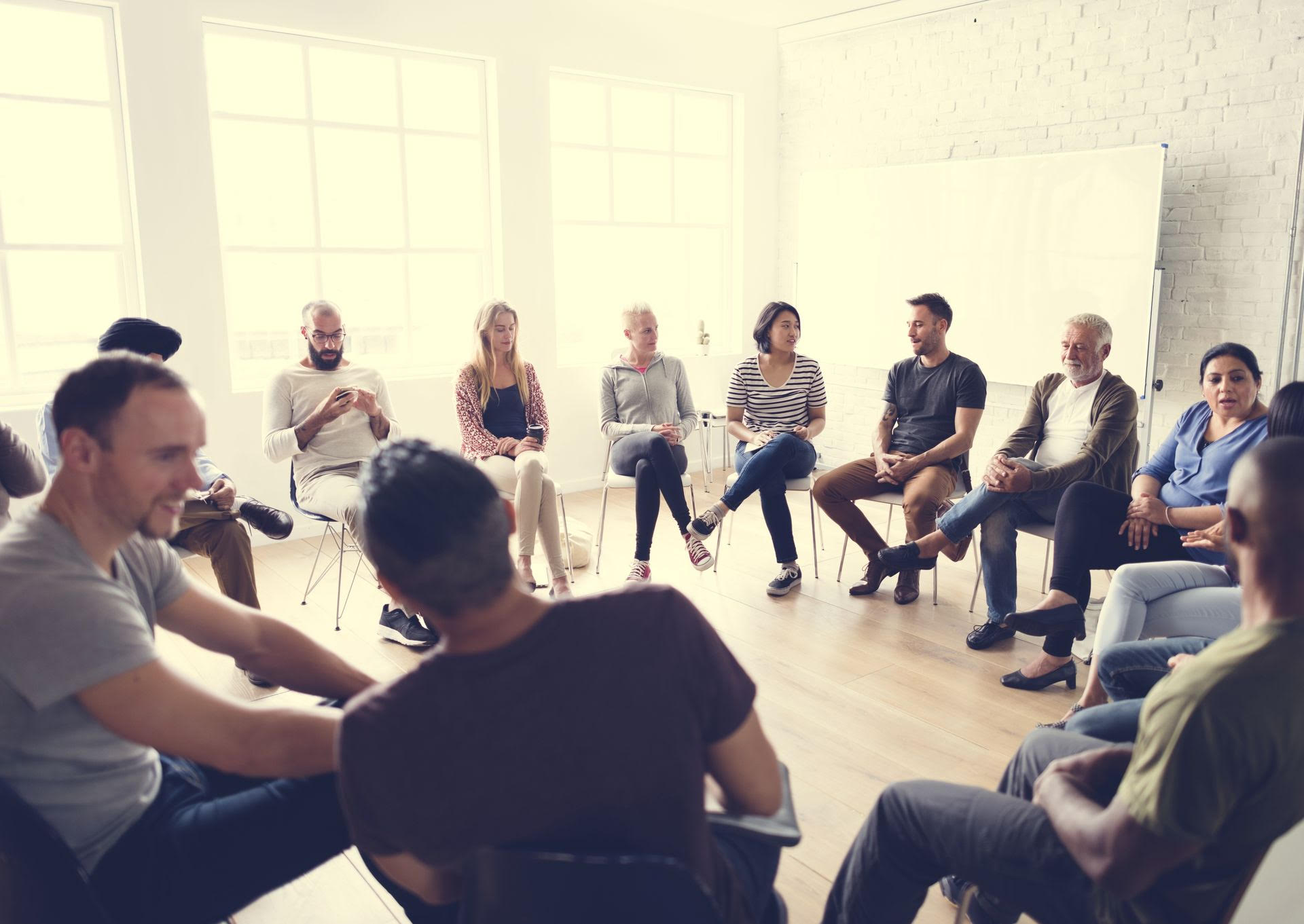 A common misconception is that treatment programs are ineffective due to high rates of relapse. Many also believe that when you check out of rehab, the journey to recovery ends. 
Neither of these beliefs is farther from the truth—as long as a vital factor of the recovery process is not forgotten.
Completing rehab is but a single step on the road to recovery. After leaving treatment, you may need to continue to receive ongoing care to help you stay sober. The programs that provide this are known as rehab aftercare, and they can be essential to helping you reach the goal you set the day you checked in.

What is aftercare?
When you reach the end of your stay at an inpatient treatment center, your therapist may recommend or require you to establish and follow an aftercare treatment program.
By nature, an aftercare plan is a program that helps people in recovery stay sober after they check out of rehab. It's a support system that aims to prevent relapse and help recover addicts toward their life goals.
Aftercare involves various forms of outpatient treatment that allow one to return to living independently while still receiving the care they need. In doing so, one can work toward other goals they've set for themselves while remaining on the path to sobriety.
No two aftercare recovery plans are the same, and the care you receive may be very different than someone else's. Each program is individualized and structures itself on helping one remain drug-free by addressing their specific needs. And while it may not be as intensive as an inpatient treatment program, it is a proven system.
Why is aftercare needed?
If you are given the option to establish an aftercare program, you may feel the desire to pass on the opportunity. But even if you leave rehab in a sound state, ignoring the advantages of using aftercare treatment is a mistake.
Drug addiction is a complex condition that doesn't end with rehab. And a terrifying reality is that there is no cure. While many may be able to conquer it independently, a proper aftercare plan can make the process far more enjoyable and prove to be far more effective. An aftercare plan will help you establish your involvement in programs and develop a support system to send your addiction into long-term remission.
It doesn't matter how great rehab is or how long a person stays for. When they leave, they can subject themselves to the same routines and unhealthy environments that may have influenced their substance abuse struggles. If the drugs aren't present, a similar lifestyle can make the temptation to use them again much harder to overcome.
Regardless of the environment, the first year of recovery is often the hardest. It's hard because the person needs to adjust to the changes they are making in their lives. Unfortunately, studies show that relapse rates in the first year of recovery are between 40 and 60 percent.
However, the risk of relapse drops considerably after making it through the first year and each year from then on. An aftercare program is essential to powering through that first year and even after that.
Depending on the form of aftercare you receive, an aftercare plan can help you get your life back on track in other ways. Everything from building a healthy social life to helping land the job you want and everything in between can benefit from a high-quality program.
That isn't to say that an aftercare plan is going to solve all your problems for you. The entire premise is for you to do that on your own. However, it can give you the tools necessary to solve these issues and give you a proper perspective of what changes are essential to achieve your goal.
How do I find and aftercare?
Just because an aftercare plan is there to help you find your own way, it doesn't mean you'll need to figure it out on your own.
Setting up an aftercare program is something a therapist will likely help you through as your time in an inpatient treatment program comes to an end. They will discuss your particular situation and condition and work with you to decide what form of treatment will be most effective.
You may not need to attend aftercare if you don't want to. However, if you are receiving court-ordered treatment or for any mandated reason, you may have no choice but to attend aftercare.
Your situation doesn't only determine the kind of care you are to receive, but how long you are to receive it.
Components of aftercare 
Because aftercare is an individualized system, what type of treatment you will receive after leaving rehab may be hard to determine. That doesn't mean you can't research the typical components ahead of time to better understand what kind of care you may receive.
Participation in Support Groups

: Attending 12 step meetings such as alcoholics anonymous or narcotics anonymous is a prevalent form of aftercare. This allows individuals to receive group therapy and feed off the positivity of other members. 

Regularly Scheduled Outpatient Follow-Up Appointments

: Receiving one-on-one therapy sessions can be a vital component in achieving recovery. While group sessions offer their unique benefits, individuals may not be comfortable revealing their struggles in front of an audience. That said, this is just as common as attending a support group. Individual sessions may be something you participate in combination with group sessions. 

Environmental Post Treatment:

 AKA sober living homes or sober living facilities. You may need to move into a sober living environment depending on the law's requirements or your specific condition. These institutions provide a structured living environment that is drug-free and is supportive of recovering patients.
In many cases, sober living situations involve you living in a home with roommates and may even share a room with someone else. The idea is to surround yourself with individuals that have a similar goal of staying sober. But be aware that you may have to live in a facility or apartment complex if that is locally available.
Recommended/Required Drug Testing:

Regular drug testing may be a component of your 

aftercare plan for a few reasons. If you are receiving treatment on account of a court order, this will likely be a requirement. But a therapist may recommend this to a patient even if they are receiving care voluntarily.
Monitoring:

 Recovery can be strenuous on the body and the mind, and your therapist may recommend that you receive regular monitoring. Like therapy, you may have to check in with a professional regarding your condition. This monitoring is a way to ensure you stay in good health and receive any additional treatment you may need. 
What do I need to do to prepare?
Preparing for aftercare goes beyond deciding what programs are necessary for your condition. A vital component of aftercare is that you are learning to be self-sufficient and training yourself to exist in the world without needing to rely on drugs.
You're establishing a structured care program and are receiving guidance from professionals. It is ultimately your responsibility to reach a state of total recovery and maintain sobriety.
With that in mind, you do want to take the time to prepare yourself ahead of time. You can do so with a simple checklist. The good news is that your therapist will probably help you in setting one up. Furthermore, some of the goals on the list may even be something you sort out with their help.
Aftercare checklist 
Establish a safe living environment

Find a support group and/or sponsors 

Find a life coach 

Research alumni options with your treatment center

Find a new hobby/passion

Utilize the 12-Step Program 

Establish a support system with family and friends 

Set clear goals for recovery, financially, and your career

Dedicate yourself to recovery 
The checklist above is just an example of what you may want to include in your own. Again, items on the list such as establishing a safe living environment, finding a recovery group, and researching alumni options, are things your therapist can help with.
But items beyond those examples are all things you must work through on your own. A therapist cannot help you establish bonds with friends and family members to work as your support group. Furthermore, if you have issues with your loved ones, you may want to consider family therapy sessions as a part of your aftercare plan.
When it comes to your career, passions, and goals, don't be afraid to make significant changes. Remember that you are striving to achieve new heights and become a new person. The exciting part of aftercare is that it is an opportunity to try new things and focus on life paths that make you feel good.
Concluding Thoughts
The most important takeaway of an aftercare program is that you are on your own two feet, but that doesn't mean you are on your own.
It's a chance to right wrongs and learn how to live free of drugs. Is it going to be easy? No. It's going to be very hard. At times it might even feel impossible. But it is not.
The proper aftercare program will provide uplifting experiences and fill you with the motivation to avoid relapse and live sober and healthy.