How to Stay Sober When Your Roommates Aren't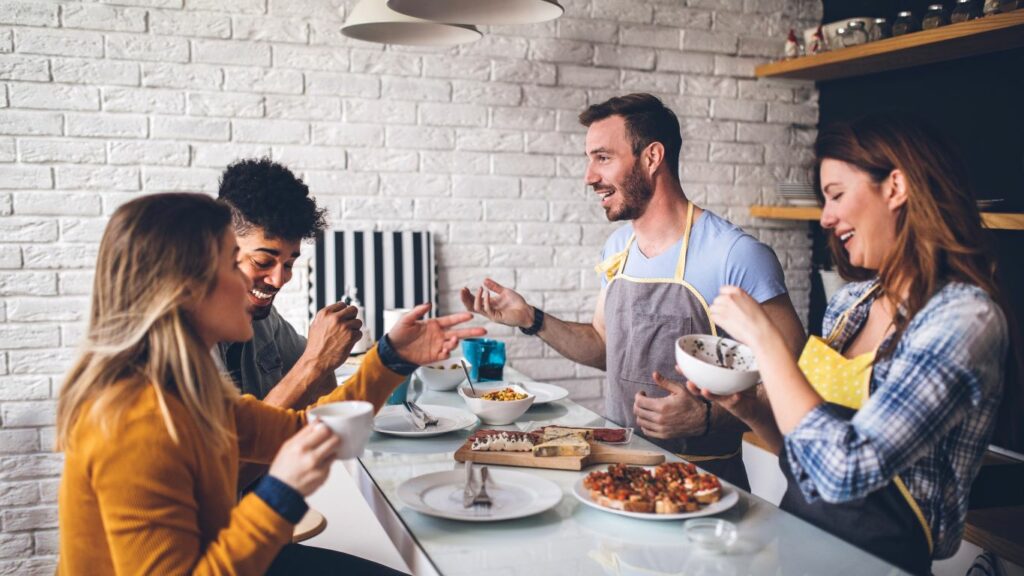 Is it Possible to Stay Sober When Your Roommates Aren't?
When you are new into your addiction recovery and sobriety, you undoubtedly will face ups and downs as you transition back home after attending addiction treatment. For those individuals that have roommates that are still engaging in active drug or alcohol abuse, it is important to know that you will be able to remain true to your newfound way of life in sober living even if you are exposed to substance abuse. There is hope for you to remain sober while your roommates are not as long as you have a deep understanding of your own triggers, have the capacity to set strong boundaries, and feel confident and secure in your decision to live in sobriety.
Understanding Your Triggers to Drink
One of the best tools and knowledge to have is understanding your own personal triggers for engaging in substance abuse so that you can plan accordingly should you encounter triggers along the way in your sobriety. While we are not always in control of the environment around us, the best antidote to triggers is knowing how to manage the negative thoughts, emotions, and responses to triggers through healthy, positive outlets in order to protect your sobriety. Knowing your potential triggers will allow you to create a safety plan on how best to avoid external triggers and, should you experience an unforeseen trigger, knowing who your recovery village is to help keep you on track to remain on the road to addiction recovery. 
Benefits of Living with Others Who Are Sober
Individuals living in addiction recovery have found that living with other sober people has provided the following benefits:
Supportive environment that fosters and celebrates your sobriety
Creating new sober friend that become lifelong supports
Living in an drugs and alcohol free environment that avoids any potential triggers
Living with others that will attend 12 step programs with you and keep you accountable to your addiction recovery plans
Call Daybreak Treatment Solutions today at (844) 695-0083 for help in overcoming your addiction.
What to Do if Your Roommates Aren't Sober
If you are living within a house where people drink and use substances, the best thing you can do is establish your own boundaries about what is supportive to you in your addiction recovery so that your living environments will be conducive and supportive to your newly established life in sobriety. Having open and honest communication about your needs and expectations for potential roommates will help set you up for success in remaining on track to maintain your sobriety.
While you can do the best you can to control that situation around us to avoid triggers, it is important to remember that you are not able to control the behaviors of your potential roommates. If they are engaging in substance abuse, you aren't able to force them to quit their use of drugs and alcohol. Attempting to convince them to quit will often just lead to arguments and conflicts. If you are concerned about the severity of your potential roommates use of drugs and alcohol and the impact it can have on your drug or alcohol addiction, it may be a good idea to look into sober housing where you can reside with other sober people that share in the same goal of remaining clean and sober.
How Do Sober Living Homes Work?
A sober living home provides a safe, sober environment where you can reside with other sober people that are in early addiction recovery. This is often a great stepping stone once you have completed an inpatient rehab program and are just beginning to take what you have learned from addiction treatment and apply it to your everyday life. There are structured days where you will be able to attend 12 step programs, behavioral therapy sessions, and continue to develop the tools needed for relapse prevention.
Sober Living Options at DayBreak
At DayBreak we understand that some of our patients may complete our inpatient rehab but require a safe environment to transition to that is conducive to your life in sobriety. Our sober living homes provide individuals with a supportive, caring environment that will help you solidify your life in sober living. Our compassionate team is dedicated to helping you achieve sobriety through our continuum of care model of addiction recovery that includes inpatient rehab, outpatient rehab, and sober living homes. Your success in sobriety is our main goal and we are ready to help you achieve your goals for life in sobriety. Contact us today to hear more about when you can start your journey to healing and a fresh start in sober living.