Heroin Addiction Treatment & Rehab Centers Near Me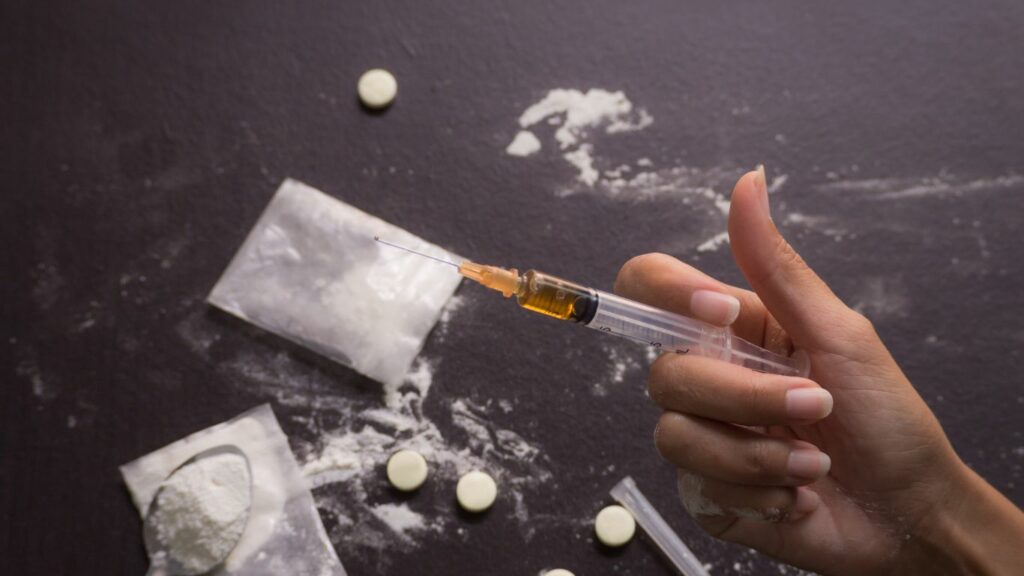 The signs of drug abuse are sometimes hard to see, even yourself, but especially one of your loved ones.  The good thing is that if you are struggling with drug abuse or addiction, there is most likely drug addiction treatment near you. No matter whether you need opioid addiction treatment, meth addiction treatment, alcohol addiction treatment, or a plan for another substance use disorder, there are addiction and mental health care facilities near you. 
Heroin rehab treatment plans are sometimes multi-phase and it's good to find a treatment and recovery organization with multiple levels of care.  That way, you can work through any and all types of treatments that you need in order to make a positive change in your life.  If you or one of your loved ones has deceived substance use disorder treatment is right for them and you are looking for a treatment provider near you, call us today. At DayBreak, we have the levels of care you need to start your addiction recovery. 
Call Daybreak Treatment Solutions today at (844) 695-0083 for help in overcoming your addiction.
Signs of Heroin Addiction
Heroin addiction can cause a person to change in many ways.  There are physical heroin addiction symptoms, other symptoms that affect a person mentally, and yet others that will change a person's behavior.  That's why every addiction treatment program at DayBreak is customized to fit exactly how substance use disorders are affecting the individual client.  Whether it's inpatient treatment or one of many outpatient programs a person needs to help with tier addiction recovery, we make sure the types of treatment provided are right for you.  Here are some signs to look for if you think one of your loved ones is struggling with heroin addiction:
Physical Signs:
dry mouth
flushed skin
constricted pupils
falling asleep suddenly
slow breathing
loss of self-control
itching
nausea
vomiting
constipation
Mental Signs:
feelings of heaviness
confused thinking or disorientation
difficulty making decisions
memory loss
Social and Lifestyle Signs:
Worry more about getting high than anything else
Dressing differently to hide signs of heroin addiction and other substance abuse
People struggling with substance use disorders often isolate themselves from friends and loved ones
Dependence, Withdrawal, and How to Know if You Need Treatment
There's often a fine line between substance abuse and drug addiction and a lot of people think they can handle what they have going on in their life involving drugs and alcohol without getting help. If you have developed a drug or alcohol addiction, and experience withdrawal symptoms when you stop or try to cut down on your substance use, substance use treatment is a very good course action for you.  An alcohol or drug dependence usually means that on a typical day, you are using or drinking, and if you don't you will experience withdrawal symptoms.  Withdrawal symptoms for someone struggling with a heroin addiction can include the following:
Nausea
Abdominal pain
Sweating
Shaking
Nervousness
Agitation
Depression
Muscle spasms
Cravings for drugs
The last of the heroin addiction withdrawal symptoms on the list can make someone turn to another substance in the opioid family if they cannot get what they usually take. This is another one of the symptoms of drug abuse, making dangerous choices like changing to another substance due to cravings.
Find Heroin Treatment Centers Near You
If you or one of your loved ones is showing signs of drug abuse and want to begin substance abuse and addiction treatment, give us a call today at DayBreak.  We have the opioid addiction treatment plans you need. We custom tailor every substance abuse treatment plan for each addiction and mental health client to ensure they have the best path to follow as they begin their addiction recovery.  Call us today at (844) 695-0083, we're here to help.