Fentanyl Addiction Treatment New Jersey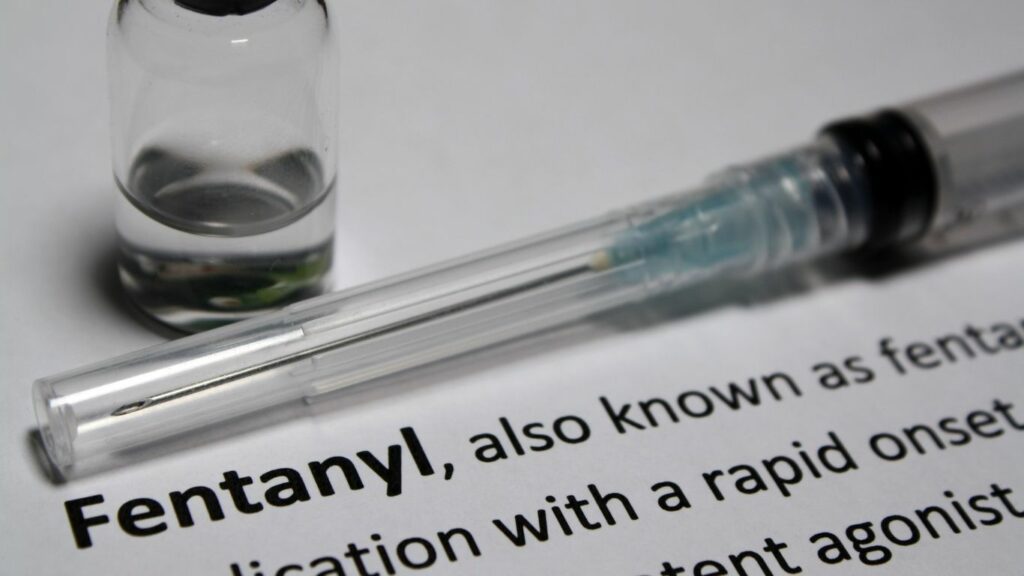 Alcohol addiction and drug addictions can cause a lot of harm in people's lives. Not only do alcohol and drug problems affect the person who is a substance abuser, but there are often negative impacts to the people around them, including their closest loved ones. That's why it's important to seek addiction treatment for drugs and alcohol as soon as possible when you realize you, or someone close to you, has a substance abuse issue.
Fentanyl abuse and Fentanyl addiction are part of the overall opioid epidemic that is transpiring across the United States. Opioid addictions, including Fentanyl addiction, can begin in a number of ways. First, a person can develop an opioid or opiate addiction beginning with legitimate use for acute or chronic pain. Second, a person can abuse Fentanyl, or other opioid drugs, for purely recreational purposes and become addicted. Lastly, a person can be exposed to illicit Fentanyl either by it being mixed with another drug, or by purchasing black market or counterfeit versions of the drug.
Many addiction treatment centers, like DayBreak, offer rehab programs designed to address the effects of specific substances, like Fentanyl. If you would like to hear more about the treatment plans we offer, including outpatient programs, residential treatment, and those specifically for synthetic opioids, please give us a call today. Our alcohol and drug rehab professionals will review all of the treatment programs we have available with you.   
Call Daybreak Treatment Solutions today at (844) 695-0083 for help in overcoming your addiction.
Why Fentanyl Requires Addiction Treatment
Opioid use disorders can involve drug addictions that are very severe that also result in serious and dangerous withdrawal symptoms when a person decides to stop using. The resulting effects of Fentanyl use can include overdose death. This is due to Fentanyl being a very powerful drug, much stronger than even other opiods. Opioid treatment can include several levels of care, inpatient and outpatient rehab, which may involve specialized programs like intensive outpatient and partial hospitalization plans. Illicit and prescription drug addiction programs at DayBreak are customized to meet the needs of each individual client. Our goal is for you to start your recovery successfully and help you with relapse prevention going forward.
Fentanyl Addiction Treatment Programs New Jersey
At DayBreak we provide treatment for many different types of substance use disorders, at our recovery center. We know that by offering different types of alcohol addiction treatment and drug addiction treatment, including medical detox, we can help the most people possible make a major change in their life. This includes treating clients who may have cooccurring disorders in addition to a Fentanyl addiction, as part of a dual diagnosis. Beginning comprehensive substance abuse treatment for Fewntanyl at DayBreak is a great first step and the perfect way to start your recovery.
Fentanyl Detox
Fentanyl detox can include several different types of treatment. Due to Fentanyl being one of the opioid drugs that can be treated with replacement therapy, Medication Assisted Treatment is one option. If a person's withdrawal symptoms are not overly severe, more typical drug detox protocols can be used. At DayBreak, we have a lot of addictions resources that can help our patients no matter the severity of their addiction or the substance or substances they have been abusing. Residential treatment for Fentanyl addiction, including detox, can be an integral part of a comprehensive substance abuse treatment plan developed specifically for you at DayBreak.
Daybreak New Jersey Top Fentanyl Addiction Treatment
No matter whether you are struggling with meth addiction, heroin addiction, benzodiazepines addiction, or opioid addiction including Fentanyl, at DayBreak we have treatment programs that can help you. Our outstanding staff of drug treatment specialists is here to assist you in any way they can become alcohol and drug free. Call us today at (844) 695-0083 to learn about our admission process and levels of care.