Bucks County Addiction Treatment Options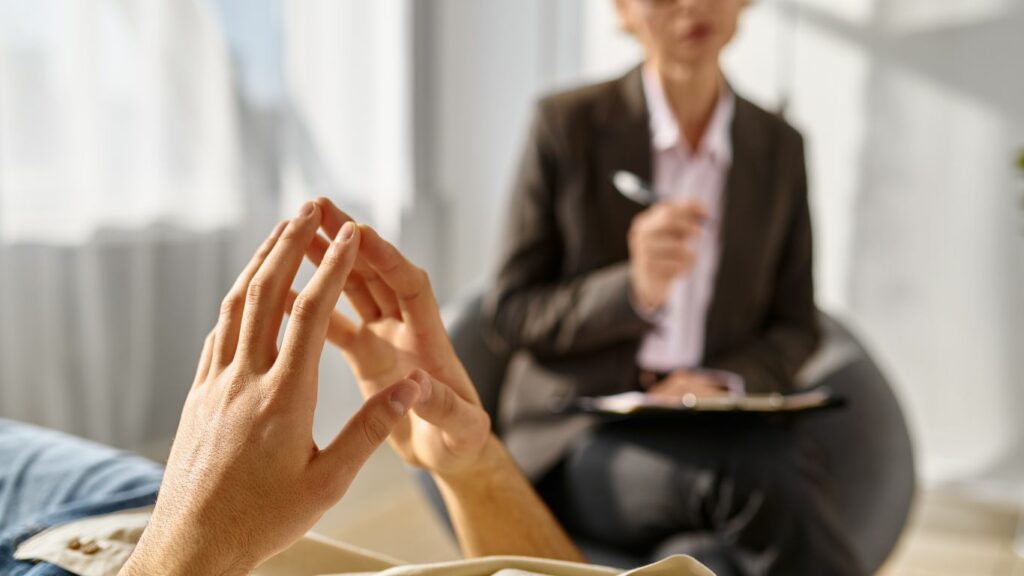 If you're looking for Bucks County addiction services, there are many options available.  It's always a big decision whether to enter an addiction treatment program in your local area or travel for drug detox and other drug or alcohol rehab care. Pennsylvania drug and alcohol treatment services range from long term inpatient treatment options to many different types of treatment in an outpatient rehab setting. Choosing to get started with drug or alcohol addiction treatment is a big step in the right direction. Finding the right treatment plan is just as important.  Individuals should consider not only what is thought of as traditional treatment, but specialized plans like Intensive Outpatient Programs IOP, which can be an excellent way to address someone's specific drug or alcohol issues.
If you or one of your loved ones is looking for anything from inpatient treatment to an aftercare program, call and talk to a treatment specialist at DayBreak and they can review the Pennsylvania drug and other substance abuse treatment options with you.
Signs of Addiction
If you think one of your loved ones is struggling with alcohol addiction or drug addiction there are signs you can look for even if they are trying to conceal their activities. Helping people you know get started with any sort of addiction treatment can be tough, and getting some information beforehand from a counseling center can be a big help. If you'd like to know more about our treatment plans regarding drug rehab or alcohol rehab before you talk to someone in your life struggling with addiction, give us a call.  We have the recovery resources that will help you speak to the person in your life.  Here are some signs someone is struggling with addiction:
Enlarged or small pupils
Sudden weight loss or gain
Bloodshot eyes
Insomnia
Unusual body odors
Poor physical coordination
Looking unkempt
Slurred speech
Additionally, there are typical signs of an overdose which may include but are not limited to:
Drowsiness or trouble walking
Agitation
Aggression or violent behavior
Difficulty breathing
Nausea and vomiting
Hallucinations
Delusions
Loss of consciousness
Call Daybreak Treatment Solutions today at (844) 695-0083 for help in overcoming your addiction.
Types of Addiction Treatment Programs Available in Bucks County
When considering treatment plans for alcohol addiction or drug addiction, it's important to find the type of care that works for you.  It is crucial to be fully committed to alcohol and drug rehab in order to successfully begin addiction recovery.  Finding the right inpatient or outpatient treatment program is one way to make that happen. Inpatient treatment and outpatient treatment program options are both available. Individualized treatment as well as group sessions are part of many programs. Sober living homes can also be incorporated into drug and alcohol treatment in order to support the good habits formed during rehab. 
How To Choose The Addiction Treatment
Reviewing the levels of care available can be stressful, but a recovery specialist can explain all of the different options to you. Substance abuse treatment is available in many forms and each individual should review their personal, family, and work situations before beginning a treatment program. Additionally, there are specialized programs for opioid addiction and other categories of substances. Outpatient programs can be very flexible and offer almost all of the individualized treatment options that inpatient programs offer. Optional therapies like music therapy, art therapy, or yoga can be considered, too.
Addiction Treatment Options in Bucks County at DayBreak
Substance abusers in Bucks County have a lot of options when it comes to drug and alcohol treatment programs. Drug rehab centers offer flexible and customizable drug and alcohol treatment programs in order to address the specific needs of as many people as possible.  If you have questions about drug rehab or alcohol rehab, give us a call at DayBreak today at (844) 695-0083.