6 Reasons Sober Living Housing in Philadelphia Is a Good Idea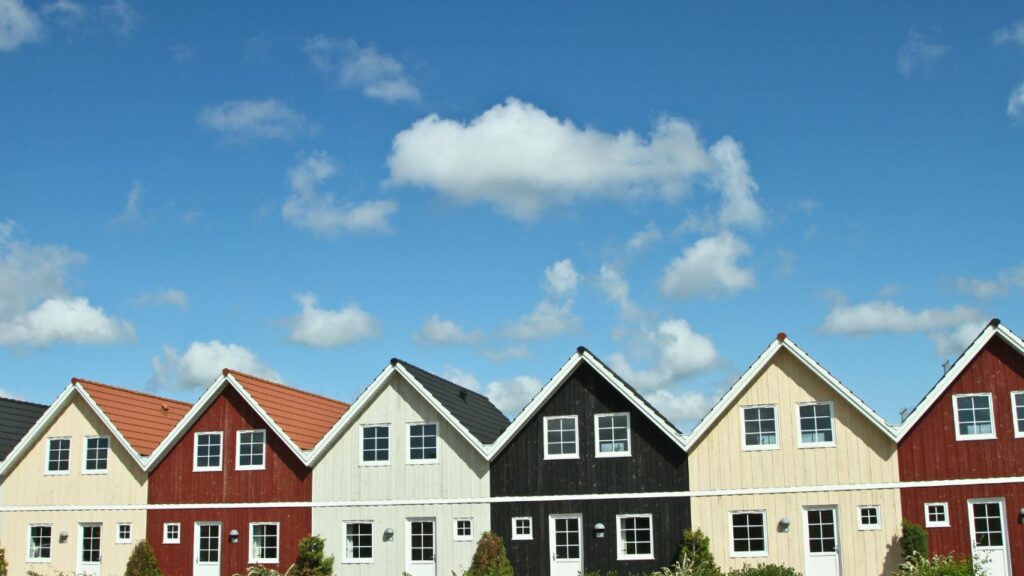 What is Sober Living Housing?
In regards to treatment and rehabilitation from drug and alcohol use, Sober Living Housing provides recovery support to help those struggling with substance abuse to continue working on their sobriety and preventing relapse. It's less rigorous than a residential inpatient drug rehab program but more involved and in some ways more strict than intensive outpatient or partial hospitalization programs in a treatment facility.
Many recovery homes are affiliated with the initial treatment centers that those in recovery attend to begin the road to recovery. This step in addiction treatment is not mandatory, but many individuals feel they can benefit from the additional period of structure, accountability, and support of the sober living house transitional system.
Call Daybreak Treatment Solutions today at (844) 695-0083 for help in overcoming your addiction.
How Does Sober Living Housing Work?
By joining a sober home, the individual is agreeing to abide by a set of rules pertaining to their recovery. Some sober living houses are substance-specific and are housing sober members who have a history of either drug use or alcoholism, but in all cases, you will be living with or near those also in drug rehab recovery and the rules of structured living are in place to help you and protect their progress as well.
Rules can be slightly different in place but a few standard expectations of all housing of this type are:
Members cannot participate in any form of substance abuse and must test regularly for accountability
A strict curfew is enforced to encourage structure and reduce deviant behavior that typically takes place after hours. 
Members must find and hold down a job to show you are working on improving your situation and preventing relapse
Members may not develop intimate or physical relationships with other current residents of the sober home
Members must attend regular support groups and some other form of behavioral health support 
Violence on other members or any other types of criminal or mischief behavior will not be tolerated
Must maintain a clean living environment and respect the sober housing facility itself
Many sober living programs begin with stricter rules that ease up over time. Things like vouchers to extend curfew or to get a "weekend pass" to stay with family or a partner can be earned by following rules consistently.
Benefits of Sober Living
The sober living house mission is to give members an opportunity to practice the tools and coping skills they learn in recovery within boundaries of structure and accountability so that the limits of their self control are not tested so soon after being in the height of their struggle with addiction. Some direct benefits of joining a transitional living environment:
No exposure to drugs, alcohol, or criminal activity within the living homes
Less exposure to triggers in general
Structure of curfew and employment allow less time to engage in drug use or mischief
Lower cost living until gainful employment can support a place of their own
Like-minded community all working towards the goal of recovery
On-site program regulator or counselor available for support and accountability
Sober living also represents another milestone reached. Once successfully living with freedom and responsibility in one of these programs, it signifies you are ready to graduate to the next level of independence in recovery and are one step closer to long-term sobriety.
How Long Do You Stay In Sober Living Housing?
Where residential treatment programs have set lengths such as 30, 60, or 90 days, sober living and recovery is dependent on the individual and can vary greatly. Some members get the support they need within a few months and can graduate where others can find themselves working the program for over a year.
Some homes known as halfway houses or transitional housing stricter regulations have a limit on how long people can stay in order to make room for others who can benefit from the program. This time period is typically around 3-6 months but members can certainly graduate from this interim house to a longer term sober living program that grants them more independence and allows more opportunity to practice skills learned in treatment.
In order to represent a place of safety, support, and structure in recovery, many long term recovery residences do not have end time limits on how long a person can live there, so long as they follow the rules of the living homes. In these cases, members may need to graduate to paying some form of rent to secure their unit and contribute to the home and in some cases they become mentors or leaders of the recovery houses themselves.
Best Sober Living Housing in Philadelphia
DayBreak Treatment Solutions located in Philadelphia Pennsylvania is regarded as the best network of rehab centers and sober housing programs of Northeast treatment centers providing an authentic path to addiction treatment and recovery. We believe hope is on the horizon and we see a potential future for every alcoholic and addict in long-term sobriety. 
If you are interested in a Philadelphia sober program and believe you can benefit from staying in sober living, we work with a preferred network of local recovery houses from North to South Philadelphia with excellent ratings and success rate for those who take advantage of the program resources.
Call our experienced staff at (844) 695-0083 to inquire about a referral to a Philadelphia sober outpatient housing program or for information on any other step in recovery. Change is possible at DayBreak Treatment Solutions and we invite you to experience the difference.