10 Tips For Staying Sober on Vacation This Summer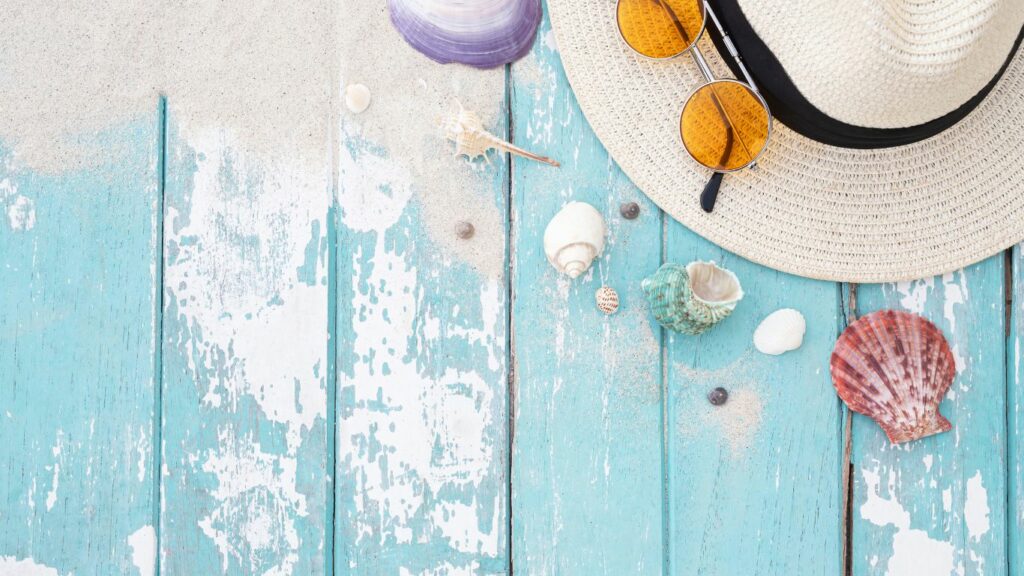 The Risk of Relapse During Summer Vacation
Going on vacation can mean relaxing and being carefree. For many, vacation may also be centered around alcohol or other substance abuse, which can make it difficult if you are in addiction recovery. If it is your first vacation after leaving alcohol and drug rehab, there may be plenty of triggers that are going to test your sobriety. Staying sober during summer vacation can also be difficult if friends and family you are on vacation with are not abstaining from using substances. However, there are several ways you can have a successful sober summer vacation. Sober vacation may be your best vacation yet!
10 Ways To Avoid Drinking and Using Drugs On Summer Vacation
Here are several strategies for staying sober during your summer vacation:
1. Plan Ahead to Avoid Stress. Getting to your destination can be overwhelming and cause anxiety which can be a trigger for relapse. Spending time pre-planning your trip in advance to be more prepared and less stressed is a great way for staying sober while traveling.
2. Remember self-care. Spend time taking care of yourself like eating healthy and regularly, exercising, and sleeping well.
3. Advocate for Yourself. Remove yourself from situations that make you uncomfortable and take extra precautions, like asking hotel staff to remove all alcohol from your room.
4. Rely on Your Support Network. This is the most important tip for staying sober while traveling, reach out to people in your support network when you need it.
5. Be Honest About Your Challenges. When you encounter triggers and temptations while on sober vacation, communicate those feelings to someone to trust.
6. Be Prepared with Coping Strategies. After completing a treatment program you have various coping mechanisms in your tool box to overcome triggers, such as journaling, exercise, yoga, and painting.
7. Travel with Other Sober People. Traveling with others who are also sober on vacation can make you not feel left out and tempted to use, while also supporting one another.
8. Try a New Activity. Spend time with new activities like painting, reading, baking, and backpacking. Not only can it improve your mental health, but you'll be too busy to think about drugs or alcohol.
9. Make a List of Sober Activities Available. There are several sober activities at any destination and keeping yourself busy can prevent a relapse.
10. Be Kind to Yourself. Take sobriety one day at a time and don't be hard on yourself if you experience a craving while traveling. Summer is a challenging time for many people in recovery.
Call Daybreak Treatment Solutions today at (844) 695-0083 for help in overcoming your addiction.
Early Warning Signs of Relapse
Every person with substance abuse disorder is at risk for relapse. It is more of a process than a singular event and happens in three stages:
Emotional. The first stage is emotional relapse which involves worsening of emotions and behaviors. They may start exhibiting poor self-care, not going to meetings, and isolating themselves.
Mental. The second stage involves a time of internal struggle on wanting to stay sober and wanting to return to using drugs and alcohol. They may start experiencing cravings, fantasizing about suing, and minimizing consequences of using.
Physical. The third and final stage involves the person actively using drugs or alcohol. It is essential they reach out for addiction treatment to help them reevaluate their coping mechanisms and behaviors.
Relapse Prevention at DayBreak Treatment Solutions
DayBreak Treatment Solutions offers several treatment options and programs for drug and alcohol addiction, including relapse prevention. Our addiction treatments focus on evidence based treatments such as cognitive behavioral therapy, medication assisted treatment, and dual diagnosis programs to treat co-occurring disorders. We offer several levels of care including inpatient program, intensive outpatient program (IOP), and partial hospitalization program (PHP). We are also a detox center which can be part of your addiction treatment program to safely and comfortably withdraw from drugs and alcohol. If you or a loved one are struggling with addiction or a relapse, please give us a call (844) 695-0083 today to learn more about our addiction treatment program.