10 Things To Bring to Drug Rehab in Trenton, NJ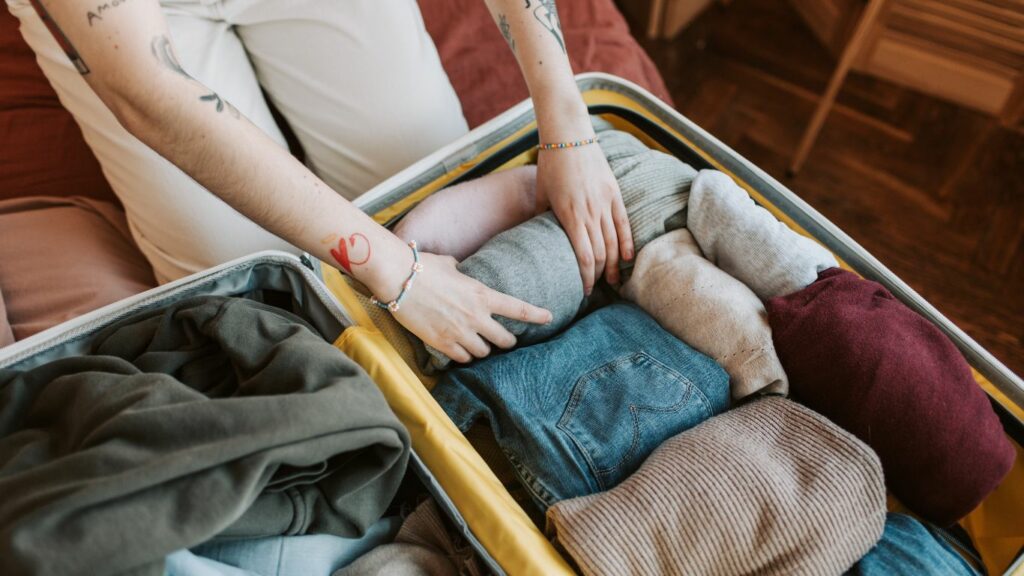 Preparing for Drug Rehab in Trenton NJ
After committing to inpatient drug addiction treatment there are some steps you should take to make sure you are fully prepared for staying at drug rehab in Trenton NJ. It is normal to feel stressed during this stage of long term recovery. Most people entering substance abuse treatment for the first time do not know what to expect and how they should prepare for long term recovery stay. Here are some steps to take when preparing for drug and alcohol addiction rehab:
Let family and your employer know about your rehab treatment stay
If you are a caregiver, make sure children, pets, or elderly parents are going to be taken care of
Make sure your bills and rent will be paid during your addiction treatment stay
Start packing for inpatient treatment and make sure you only have the essentials.
Call Daybreak Treatment Solutions today at (844) 695-0083 for help in overcoming your addiction.
10 Items You Should Bring to Drug Rehab
Drug and alcohol rehab centers in Trenton NJ have very strict policies on what you can bring with you to addiction treatment. When you arrive at the treatment facility, you will begin the admissions process, which includes the intake specialist inspecting your bags to ensure your safety and that no prohibited items are brought into the drug rehab center. Most rehab centers will catalog what you bring in to make sure you do not leave anything behind when you leave.
Here is a list of things to bring to rehab in Trenton New Jersey:
All prescription medications in original labeled container
Clothing for 7 days (laundry facilities are available)
Athleticwear if you plan on using the rehab centers gym
2 pairs of shoes, one of which should be sneakers
Lightweight jacket or hoodie to AC rooms or the evening
If you are going in the winter months to Trenton NJ, make sure to pack hat, gloves, boots, and a warm jacket
Modest style swimsuit if the treatment facility offers a pool
Personal toiletries that do not have alcohol in the first 3 ingredients
Phone numbers and addresses for your loved ones and emergency contacts
Stamps and stationary if plan on writing to loved ones
What Not to Bring to Drug Rehab
When entering inpatient treatment, there are several items that are not permitted, number one being no drugs or alcohol or paraphernalia. What is not allowed varies from rehab center to rehab center, however here are some things you may not be able to bring:
Electronic devices that connect to the internet or have a camera
Short shorts or low cut shirts
Clothing with numerous rips and tears
No see-through clothing or short shirts exposing midriff
Reading materials that glorify drug and alcohol abuse and/or violence
Any sexually explicit reading material
Weapons of any kind
No aerosol products
Getting Ready for Drug Rehab in Trenton, NJ at DayBreak
DayBreak treatment solutions offer comprehensive inpatient drug rehab and other levels of care including intensive outpatient treatment, partial hospitalization program, and outpatient rehab. Remember that winters in Trenton, New Jersey can be very cold, so pack accordingly. We understand you may be nervous about drug addiction treatment, however this is the best decision you will make and once you are here, you will feel welcomed and assured. Our personalized treatment plans are composed of effective, evidence based addiction therapies such as cognitive behavioral therapy, group counseling, family therapy, individual counseling, relapse prevention, and holistic treatment. Treatment programs are designed to help the behavioral, physical, and emotional aspects of drug and alcohol addiction so you can leave our treatment facility with the right tools and skills to successfully thrive through life without substance abuse.
If you have any questions about specific treatment options or would like more information on rehab resources, please do not hesitate to contact us today at (844) 695-0083.